Possible changes to service times: Because of concerns over the novel coronavirus, events like visitations and services may be rescheduled or canceled. Please check with the funeral home or church before leaving to attend an event.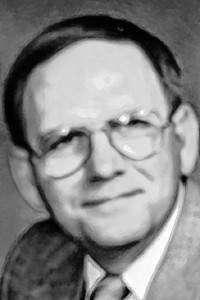 Wednesday, September 25, 2019
William Prochaska
Age: 82
Des Moines
Funeral Date
Private
Funeral Home
Cedar Memorial Park Funeral Home
Wednesday, September 25, 2019
William Prochaska
WILLIAM PROCHASKA Des Moines William Prochaska, 82, of Des Moines, passed away Saturday, Sept. 21, 2019, after a long illness. William will be buried at Czech National Cemetery in Cedar Rapids. A service is pending and private. William Jerry Prochaska was born Jan. 21, 1937, to Jerry and Mary (Glover) Prochaska in Marshalltown, Iowa. William is survived by his daughters, Pamella Hughes of Walford and Tamara Nesselhauf of Cedar Rapids; brother, Frank Prochaska of Cedar Rapids; and many nieces and nephews. He was preceded in death by his parents and sister, Mary Vranish.