The Gazette publishes obituaries on a daily basis. Use the search field above to search for obituaries by name or keyword. Readers can submit an obituary or submit a milestone to The Gazette. The obituary must be submitted before 1 p.m. for publication online and in the newspaper the next day, with the exception of obituaries for Sunday publication, which must be submitted by 1 p.m. on Fridays.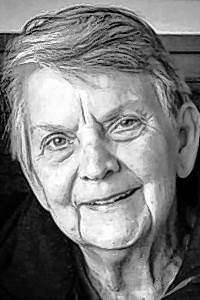 Valene Petersen
Age: 83
City: Marion
Funeral Date
Later date
Funeral Home
Hrabak-Neuhaus Funeral Service
VALENE ANN PETERSEN (WALSTED)
Marion
Valene Ann Petersen (Walsted), 83, of Marion, Iowa, passed away Saturday, May 14, 2022, at the Dennis & Donna Oldorf Hospice House in Hiawatha, Iowa, with her family by her side.
Val was born July 7, 1938, in Sioux City, Iowa, the daughter of Roy and Frances Walsted. Val graduated from Heelan Catholic High School in Sioux City, Iowa. She married Leo S. Petersen on Dec. 30, 1957, in Sioux City, Iowa. They were blessed with five children, Leo, Brian, Roger, Renae and Kenny; 10 grandchildren and many great-grandchildren.
Survivors include her children, Leo (Kathy) Petersen of Sevierville, Tenn., Brian (Christina) Petersen of Marion, Iowa, Renae (Mitch) Barnhart of Strawberry Point, Iowa, and Kenny Petersen of Clinton, Iowa; her siblings, Larry (Margie) Walsted of Sioux City, Iowa, Jerry Walsted of Sioux City, and sister, Kay (Brian) Adam of Volin, S.D.; sister-in-law, Annette (Mark) Olsen of Cedar Rapids, Iowa; and brother-in-law, Earl Mummert of Lake George, Colo.
She was preceded in death by her parents; husband, Leo; son, Roger; and brothers, Jimmy, Tom and Paul Walsted.
A Celebration of Life will be at a later date. Burial Mount Calvary Cemetery in Cedar Rapids, Iowa.
Cards can be sent to: The Family of Val Petersen, 119 Elkader St., Strawberry Point, IA 52076.
Online condolences can be sent to the family at www.neuhausfuneralservice.com. Hrabak-Neuhaus Funeral Service is assisting the family.