Possible changes to service times: Because of concerns over the novel coronavirus, events like visitations and services may be rescheduled or canceled. Please check with the funeral home or church before leaving to attend an event.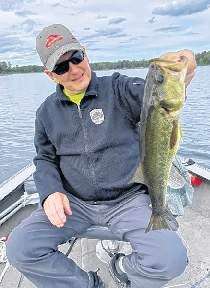 Steve Reck
Marion
Funeral Date
11 a.m. Monday, July 26, Lutheran Church of the Resurrection, 3500 29th Ave., Marion, Iowa
Funeral Home
Murdoch Funeral Homes & Cremation Service
STEVE RECK
Marion
Steve Reck of Marion, Iowa, passed away on July 18, 2021, at home. A private burial for family/relatives will be at Fremont Township Cemetery in Winthrop, Iowa, at 9 a.m. on Monday, July 26, 2021. Friends are welcome to attend his memorial service at Lutheran Church of the Resurrection at 3500 29th Ave. in Marion, Iowa, at 11 a.m. on July 26, 2021. The service will be livestreamed at lcrmarion.org. Murdoch Funeral Home & Cremation Service in Marion is assisting.
Steve was born March 14, 1954, in Independence, Iowa, to Don and Helen Reck. He graduated from East Buchanan High School and William Penn University. Steve married Sally Sharbo on July 28, 1979. He taught industrial arts and coached in the Alburnett School District for 17 years before starting a new career at Schimberg Company in Cedar Rapids until retiring in April 2016. Steve enjoyed fishing, was a skilled woodworker, and an avid reader. He treasured time spent with family, especially his five grandchildren.
He is survived by his wife, Sally; two daughters, Amanda (Matt) Thoendel of Rochester, Minnesota, and Kirsten (Justin) Robertshaw of Marion; a son, Andrew (Jeni) Reck of Omaha, Nebraska; five grandchildren, Liz, Lincoln, Izzy, Lena & Hazel; a brother, Doug (LuAnn) Reck of Winthrop, Iowa; and sister, Jan (Rob) Turner of Independence, Iowa.
He was preceded in death by his parents.
In lieu of flowers, memorials in Steve's memory may be directed to: Lutheran Church of the Resurrection, Marion Public Library or Iowa Public Broadcasting System (PBS).