The Gazette publishes obituaries on a daily basis. Use the search field above to search for obituaries by name or keyword. Readers can submit an obituary or submit a milestone to The Gazette. The obituary must be submitted before 1 p.m. for publication online and in the newspaper the next day, with the exception of obituaries for Sunday publication, which must be submitted by 1 p.m. on Fridays.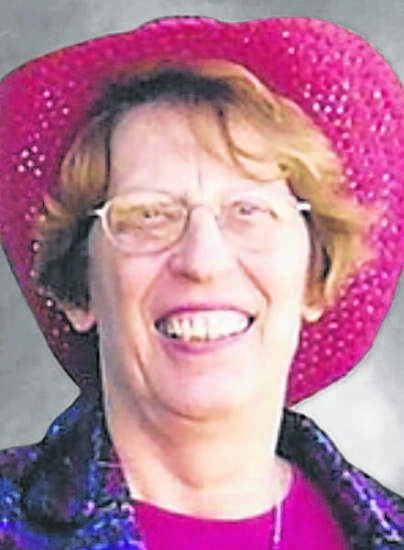 Thursday, November 24, 2022
Shirley Louise Rinderknecht
Age: 87
City: Marion
Funeral Home
Cedar Memorial Park Funeral Home
Thursday, November 24, 2022
Shirley Louise Rinderknecht
Shirley Louise Rinderknecht
Marion
Shirley Louise Rinderknecht, 87, of Marion, died Monday, Nov. 21, 2022. A visitation will be held on Sunday, Nov. 27, 2022, from 2 to 4 p.m. at Cedar Memorial Park Funeral Home. Inurnment: Higginsville City Cemetery in Higginsville, Missouri.
Survivors include her children, Teresa (Dennis) Paulsen, Jeffrey Allen Rinderknecht and Larry Michael Rinderknecht; and her grandchildren, Andrew Paulsen and Brett Paulsen. She was preceded in death by her parents; and a brother, Lawrence Held Jr.
Shirley was born Aug. 26, 1935, in Higginsville, Mo., the daughter of Lawrence and Ida (Mahan) Held. Shirley was a teacher. She taught music K-12 in Corder, and K-6 in Grandview, and K-6 in Springfield, Mo., then Classroom 5 & 6 and music K-8 in Fargo, N.D., 5th Grade in Iowa City, Iowa, and then taught Kindergarten, Classroom 4 & 5, high school vocal music and 5 & 6 Instrumental Music in Marion, Iowa.
Shirley was active in church choirs, Marion Community Band, was President of Women's League, Queen Bee of the Red Hats and officer of the Quilt Guild. She loved traveling to all the states, Canada, Mexico, Europe and marched down the streets of Vienna, Austria, with the Marion Iowa Community Band. She enjoyed genealogy, reading, playing bridge and was a huge Walking Dead fan. Her college memories include being mother roommate, going to Barb Ferguson over spring breaks, and going on band and choir trips.
Please leave a message for the family on our webpage www.cedarmemorial.com under obituaries.
Memorials may be directed to the family.