The Gazette publishes obituaries on a daily basis. Use the search field above to search for obituaries by name or keyword. Readers can submit an obituary or submit a milestone to The Gazette. The obituary must be submitted before 1 p.m. for publication online and in the newspaper the next day, with the exception of obituaries for Sunday publication, which must be submitted by 1 p.m. on Fridays.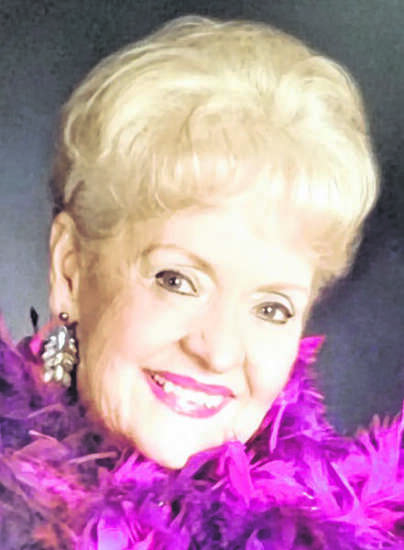 Wednesday, January 25, 2023
Sandra "SanDee" Millicent Skelton
Age: 85
City: Cedar Rapids
Funeral Home
Teahen Funeral Home and Cremation Services
Wednesday, January 25, 2023
Sandra "SanDee" Millicent Skelton
Sandra "SanDee" Millicent Skelton
Cedar Rapids
Sandra "SanDee" Millicent Skelton, 85, of Cedar Rapids, danced her way into heaven on Jan. 18, 2023, at her home. Services and a Celebration of SanDee's Life will occur at 11 a.m. this Saturday at Trinity St. James United Methodist Church. Friends may visit with the family from 3 to 7 p.m. on Friday at Teahen Funeral Home.
SanDee is survived by her children, Kimberli (Matt) Maloy, Teri Skelton, and Bill Skelton; grandchildren, Shaun, Terence, Abigail, Kristina, Elsie, and Quinn; many great-grandchildren; sister, Judith Wenger; lifelong friend, Chester "Chet" Goldsberry; beloved dog and companion, Biff; nieces and nephews; and many dear wonderful friends she made throughout her extraordinary life.
SanDee was preceded in death by her parents; and husband, William.
SanDee's journey began on Dec. 28, 1937, in Dubuque, the daughter of Keith and Viola Bellings Dieterich. She graduated in 1955 from Roosevelt High School in Cedar Rapids, and attended the University of Iowa and later Cornell College. On Feb. 4, 1960, SanDee married William Terence Skelton in West Palm Beach, Fla., and they went on to live an amazing life.
SanDee was known for her belly dancing and would deliver "Belly-Grams" at parties. She was known for her caring and warm personality, and would help anyone and everyone she could. SanDee never knew a stranger and had no enemies. She welcomed everyone into her life, and her unconditional love for her faith, for Jesus and her church were strong. SanDee lived life to the fullest and without apology.
Memorials may be directed to Trinity Saint James United Methodist Church, Matthew 25, Northwest Neighbors Neighborhood Association, or Hall Perrine Cancer Center in SanDee's name.
Online condolences can be left at www.teahenfuneralhome.com.