The Gazette publishes obituaries on a daily basis. Use the search field above to search for obituaries by name or keyword. Readers can submit an obituary or submit a milestone to The Gazette. The obituary must be submitted before 1 p.m. for publication online and in the newspaper the next day, with the exception of obituaries for Sunday publication, which must be submitted by 1 p.m. on Fridays.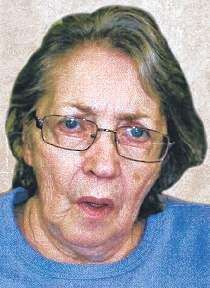 Nancy A. Lange
Age: 72
City: Marion
Funeral Date
Intimate graveside committal: 11 a.m. May 15, Cedar Memorial Park Cemetery; close friends welcome
Funeral Home
Cedar Memorial Park Funeral Home
NANCY A. LANGE
Marion
Nancy A. Lange, 72, of Marion, passed away on Sunday, May 3, 2020. An intimate graveside committal will be held at 11 a.m. Friday, May 15, 2020, at the Cedar Memorial Park Cemetery; close friends are welcome.
Nancy Anne Lange was born on Aug. 9, 1947, the daughter of William and
Mary (Howell) Lange. Nancy graduated from Marion High School in 1965. She worked as a nurse aid for many years. She was a longtime member of the First Baptist Church of Marion. Nancy will be greatly missed by her son, Michael.
Left to cherish Nancy's memories are her son, Michael Lange; brother, John (Cherry) Lange; and cousins whom she loved.
Nancy was preceded in death by her parents.
In lieu of flowers, memorials may be made to the First Baptist Church of Marion.
Online condolences may be directed to the family at www.iowacremation.com under Obituaries.