The Gazette publishes obituaries on a daily basis. Use the search field above to search for obituaries by name or keyword. Readers can submit an obituary or submit a milestone to The Gazette. The obituary must be submitted before 1 p.m. for publication online and in the newspaper the next day, with the exception of obituaries for Sunday publication, which must be submitted by 1 p.m. on Fridays.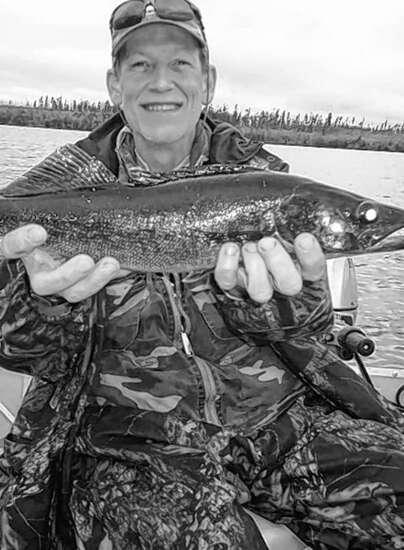 Mitchell E. McArtor
Age: 61
City: Cedar Rapids
Funeral Date
See obituary
Funeral Home
Cedar Memorial Park Funeral Home
Mitchell E. McArtor
Cedar Rapids
After a strong and courageous battle with leukemia, Mitch Evans McArtor passed away peacefully in his home snuggling his pups Butch & Sundance, surrounded by friends & family. He was born to local entrepreneur, Kathy "Kay" Evans McArtor and Gazette printer, Jack McArtor on May 8, 1961, in Cedar Rapids, Iowa.
An outdoorsman to his core, Mitch would fill any extra time he had hunting, fishing, trapping and kayaking with many close friends. He also enjoyed cooking for his friends and family to enjoy. Mitch loved to be around his people and would regale them with his detailed stories. He was never shy and would always be the first to crack a joke, rattle off an obscure trivia fact or quote his favorite movie lines. You could say that Mitch's apple didn't fall far from the tree, as he, like his parents, was blessed with the gift of gab.
Mitch married the love of his life, Lora, in Vegas on Feb. 27, 2015.
Mitch is predeceased by his adoring parents; grandparents; and his aunt, Diane Evans.
He is survived by his wife, Lora Holland McArtor; sister, Jackie Hernandez McArtor; stepdaughters, Erin Doyle and Leah McFarlane; grandchildren, Reid, Matthew, Wyatt, Emma and Ryan; nieces, Tori Coffman and family, and Laci Carlson and family; uncle, Cliff "Butch" Evans and family; aunt, Carol; and niece, Sabria Baumgartner.
A public visitation will be held from 2 to 4 p.m. Friday, June 10, at the Cedar Memorial Park Chapel Stateroom. A Celebration of Life will immediately follow at 4 p.m. at the Cedar Memorial Park Chapel of Memories.
In lieu of flowers, Mitch requested donations be made to Cedar Valley Humane Society in Cedar Rapids, Iowa.
Online condolences may be directed to the family at www.cedarmemorial.com under obituaries.