The Gazette publishes obituaries on a daily basis. Use the search field above to search for obituaries by name or keyword. Readers can submit an obituary or submit a milestone to The Gazette. The obituary must be submitted before 1 p.m. for publication online and in the newspaper the next day, with the exception of obituaries for Sunday publication, which must be submitted by 1 p.m. on Fridays.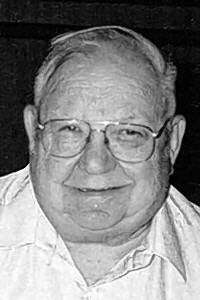 Louis Lord Jr.
Age: 86
City: Iowa City
Funeral Date
5 to 7 p.m. Monday, 7/20, Gay & Ciha Funeral Service, Iowa City
Funeral Home
Gay & Ciha Funeral and Cremation Service, Iowa City
LOUIS "LYLE" LORD JR.
Iowa City
Louis "Lyle" Lord Jr., 86, of Iowa City, died Thursday, July 16, 2015, at Mercy Iowa City. A time of visitation will be from 5 to 7 p.m. Monday, July 20, at Gay & Ciha Funeral Service in Iowa City. Graveside services will be
10:30 a.m. Tuesday at Memory Gardens Cemetery in Iowa City.
Memorials may be directed to Mercy Hospital Hospice or the Alzheimer's Association.
Online condolences may be sent to Lyle's family at www.gayandciha.com.
Louis "Lyle" Lord Jr. was born June 20, 1929, in Iowa City, son of Louis L. and N. Ruth (Hunter) Lord. He graduated from Iowa City High School and Iowa State University and served in Korea with the U.S. Army. On Jan. 13, 1957, he married Clodean Morgan. A farmer by blood, Lyle also worked 30 years for the U.S. Postal Service, retiring in 1992.
He was an active member of 4-H, the Extension Service, and always enjoyed attending sporting events of his children and grandchildren. He also was very fond of Hawkeye football.
Lyle's family includes his wife, Clodean; sons, Blair Lord (Cathy) of North Liberty and Boyd Lord (Virginia Cress) of La Crescent, Minn.; grandchildren, Trevor and Colin Lord and Meagan and Abigail Lord; stepgrandchildren, Elijah and Jonah Faas; great-granddaughter, Raena Chute; sisters, Nancy Plate (Harold) of Iowa City and Alice Goodlock of Michigan; as well as several nieces and nephews.
Lyle was preceded in death by his parents; an infant son; brother-in-law, Lauren Goodlock; and nephew, Charles Plate.
Gay & Ciha Funeral and Cremation Service is caring for Lyle's family and his services.