The Gazette publishes obituaries on a daily basis. Use the search field above to search for obituaries by name or keyword. Readers can submit an obituary or submit a milestone to The Gazette. The obituary must be submitted before 1 p.m. for publication online and in the newspaper the next day, with the exception of obituaries for Sunday publication, which must be submitted by 1 p.m. on Fridays.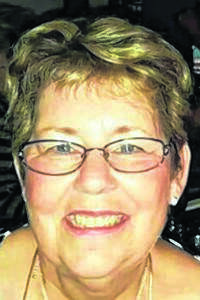 Thursday, November 24, 2022
Leslie Tackleson
City: Hudson
Funeral Home
Teahen Funeral Home and Cremation Services
Thursday, November 24, 2022
Leslie Tackleson
Leslie Tackleson
Hudson, Fla.
Leslie Tackleson of Hudson, Fla., passed away on Wednesday, Oct. 19, 2022, after a long-term illness, leaving behind family and friends who loved her very much. A Celebration of Life Service: 3 p.m. on Tuesday, Nov. 29, 2022, at Teahen Funeral Home. Friends may visit with the family from 1 to 2:45 p.m. before the service.
Leslie is survived by her husband, Scott; two daughters, Jennifer (Todd) Gordon and Kathryn (Chris) Scott; seven grandchildren, Michael, Samuel, Sarah, Ashley and Molly Gordon and Hayden and Remington Scott; two sisters, Sandi and Florence; and many nieces, nephews, and friends.
She was preceded in death by her parents, Lester and Madeline Hinbaugh; and mother- and father-in-law, Pauline and Harold Tackleson.
Leslie Jean Tackleson was born Sept. 9, 1948, in Muscatine, Iowa, to Lester and Madeline Hinbaugh. Her mother and father loved music and nature, which shaped her love for travel and the arts.
Leslie graduated from Muscatine High School in 1966. While in high school, Leslie was in choir and enjoyed playing the tenor saxophone. She continued her education and love of music at Muscatine Community College. On June 1, 1974, Leslie married Jon "Scott" Tackleson in Aldersgate Chapel in Burlington, Iowa. They had a beautiful life together where they were able to enjoy music, games, dances, and make friends all over the United States for the 48 years they were married.
She held various jobs throughout her career, but worked at PMX Industries as a Payroll Supervisor for 24 years until her retirement in 2013.
Leslie enjoyed puzzles, a variety of games, and socializing with those she held dear. She was the life of the party and loved to have a good time and lit up the room like no one else could.
Instead of flowers, memorials may be given in her honor to Last Hope Animal Rescue or your favorite charity.
Online condolences may be left for the family at www.teahenfuneralhome.com.