The Gazette publishes obituaries on a daily basis. Use the search field above to search for obituaries by name or keyword. Readers can submit an obituary or submit a milestone to The Gazette. The obituary must be submitted before 1 p.m. for publication online and in the newspaper the next day, with the exception of obituaries for Sunday publication, which must be submitted by 1 p.m. on Fridays.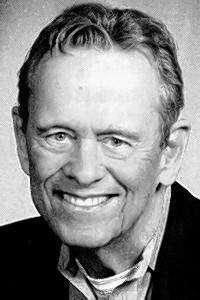 Larry R. Clore
City: Cedar Rapids
Funeral Date
5 to 8 p.m., Friday, 5/20, at Parlor City, New Bo, Cedar Rapids
Funeral Home
See Obituary
LARRY R. CLORE
Cedar Rapids
Celebration of Life: Please join us from 5 to 8 p.m. May 20, 2022, at Parlor City, located in New Bo, to socialize with drinks and appetizers and share stories.
Larry passed from complications of heart surgery. He is survived by his wife, Sharon; children, Tracy (Scott) of California and JR (Alyssa) of Colorado; grandchildren, Caron and Nicholas Best and Emmy and Austin Clore; and a brother, Paul (Sally) of Tennessee.
Larry had many passions. He was a private pilot and spent many hours in the cockpit. He enjoyed fishing in Canada with his son and friends, breakfast of lunch with the "guys," rode RAGBRAI, skied in Colorado and played tennis for many years at Elmcrest. He also enjoyed the family get togethers with the Hanna family.
Many family and friends will miss his smile and laughter.
Private burial in Mechanicsville.