Possible changes to service times: Because of concerns over the novel coronavirus, events like visitations and services may be rescheduled or canceled. Please check with the funeral home or church before leaving to attend an event.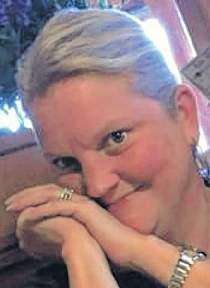 Thursday, December 2, 2021
Kristin 'Kris' R. (Kaplan) Sekafetz
Age: 49
Iowa City
Funeral Date
see obituary
Funeral Home
Gay & Ciha Funeral and Cremation Service
Thursday, December 2, 2021
Kristin 'Kris' R. (Kaplan) Sekafetz
KRISTIN "KRIS" R. (KAPLAN) SEKAFETZ
Iowa City
Kristin "Kris" R. (Kaplan) Sekafetz life's journey ended with family by her side Monday, Nov. 29, 2021, at the University of Iowa Hospital following complications of open heart surgery. She was 49 years young.
Kristin Renee Kaplan was born on April 28, 1972, to Jack and Margaret Kaplan in Cedar Rapids, Iowa. Born and raised in Cedar Rapids, she attended schools here graduating from Jefferson High School with the Class of 1990. She later graduated from the University of Iowa, majoring in Economics. In the early 1990's she met Brian Sekafetz while they worked together at the Iowa City Kmart. Brian and Kris were married on April 7, 2001. He always called her his blue light special. They added children, Jordan and Tyler to their clan and have been able to share many awesome adventures as a family. Kris' favorite pastimes have been attending any and all activities as a lifetime member of the Iowa City Moose Lodge, and especially enjoyed playing darts. Kris and Brian have also made it their passion tailgating for Iowa football games, though she preferred watching the Hawkeye Men's basketball team. She and Brian served many burgers and other delicious fare in front of their bus in all sorts of weather to an endless number of friends and acquaintances. Kris and Brian have been the owners of Dodge St. Tire and Auto since 2008 where you could always find her "taking care of business, working overtime."
Her family includes her husband, Brian; their children, Jordan and Tyler; her mother, Margaret Kaplan; sister, Donna Bender (Craig); in-laws, Lori Pike (Tod), Robin Joens (Scott) and Sheri Rector (Donny); and a Hawkeye busload of nieces, nephews and many dear friends.
She was preceded in death by her grandparents; father, Jack; and Brian's parents.
Visitation for family and friends will be held from
11 a.m. to 2 p.m. Sunday, Dec. 5, at Gay & Ciha Funeral and Cremation Service, followed by funeral services. Continuing the Celebration of Kris' life will follow at the Moose Lodge after the funeral service. Iowa Hawkeyes Attire expected! Private family burial services will take place at Memory Gardens on Monday.
In lieu of flowers, Kris' family will contribute memorial donations to the Iowa City City High Girls Track and Field Team or the Iowa House at Mooseheart, causes that are near and dear to Kris and her family.
We will all miss her fun-loving personality, sarcasm, eye-rolling, organization and the love we shared with her.