Possible changes to service times: Because of concerns over the novel coronavirus, events like visitations and services may be rescheduled or canceled. Please check with the funeral home or church before leaving to attend an event.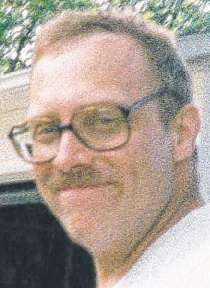 Grady Martin
Age: 64
Cedar Rapids
Funeral Date
later date
Funeral Home
Stewart Baxter Funeral & Memorial Services
GRADY MARTIN
Cedar Rapids
Grady Martin, 64, of Cedar Rapids, died Monday, Jan. 10, 2022, at ManorCare, Cedar Rapids, following complications of COVID-19. A graveside service with military honors will take place at Campbell Cemetery, Bertram, at a later date. Stewart Baxter Funeral & Memorial Services, Cedar Rapids, is caring for Grady and his family.
Survivors include his brother, Randy Martin; sister, Janet Harding; nephews, Tab (Kathy) and Scott Harding; niece, Annette Harding; and several extended family members and friends.
Grady Lee Martin was born March 25, 1957, to Leon and Erma (Miller) Martin in Cedar Rapids. He graduated from Washington High School in 1975. Following graduation, Grady joined the United States Marines Corps and was honorably discharged four years later. Grady worked for Per Mar Security for 10 years, and the Gazette for 24 years. He was a member of St. Paul's United Methodist Church. Grady enjoyed riding motorcycles and watching football, both NFL and college-especially the Iowa Hawkeyes.
He was preceded in death by his parents and grandparents.
In lieu of flowers, memorials may be directed to St. Pauls' United Methodist Church, 1340 Third Ave. SE, Cedar Rapids, IA 52403.
Please share your support and memories with Grady's family on his tribute wall at www.stewartbaxter.com under obituaries.