Possible changes to service times: Because of concerns over the novel coronavirus, events like visitations and services may be rescheduled or canceled. Please check with the funeral home or church before leaving to attend an event.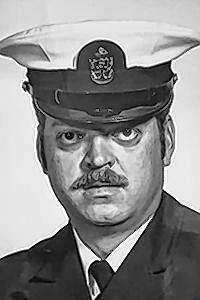 Albert 'Butch' Lathrop
Age: 77
Cedar Rapids
Funeral Home
See Obituary
ALBERT L. &Quot;BUTCH&Quot; LATHROP
Cedar Rapids
Albert "Butch" Lathrop 77, of National City, Calif., died Thursday, April 9, 2020, in Chula Vista, Calif., after a lengthy illness. Burial at Miramar National Cemetery in San Diego, Calif.
Butch is survived by his wife, Virginia Reyes Lathrop; and his children, Malinda Lathrop Ota of Alabama and Jeffery Lathrop of California; grandchildren, Serra Ota, Jeffery Lathrop Jr. and Ezekiel Lathrop; two sisters, Mrs. Francis Burns, Vinton, and Mrs. Joann Fetters, Fairfield.
He was preceded in death by two brothers, Harold and Elmer Jr.; three sisters, Alberta Dirks, Elizabeth Wittenberg and Donna Fults.
Butch was born May 6, 1942, in Iowa City, Iowa, the son of Elmer and Mary Hellen (Mere) Lathrop. He graduated from Marion High School in 1960. In 1963, he married Kyoko Murakami at the American Embassy in Toyoko, Japan. Two children were born to this marriage. In 1988, they divorced. In 2006, Butch married Virginia Reyes.
In 1960, he enlisted in the U.S. Navy and proudly served his country for almost 30 years, retiring in 1989. His service included seaman apprentice, seaman and hospital corpsman 3rd, 2nd and 1st class. He was assigned to the USS John W. Thomason, the naval hospital corps school in San Diego, the U.S. Naval Hospital in Yokosuka, Japan, Naval hospital ship the Haven, Long Beach, Calif., combat duty on the USS Whippoorwill MCS, Vietnam and the USS Belleau Wood, San Diego.
Butch was then employed by government services in preventative medicine. Butch was a loving husband, father and grandfather. He was a loyal friend to everyone he knew.
He will truly be missed by all.
California Cremation and Burial is in charge and no funeral service at this time because of the COVID-19 pandemic.