With moves by neighboring states, will Iowa change its marijuana laws?
Campaign for Sensible Cannabis Laws aims to increase support for loosening restrictions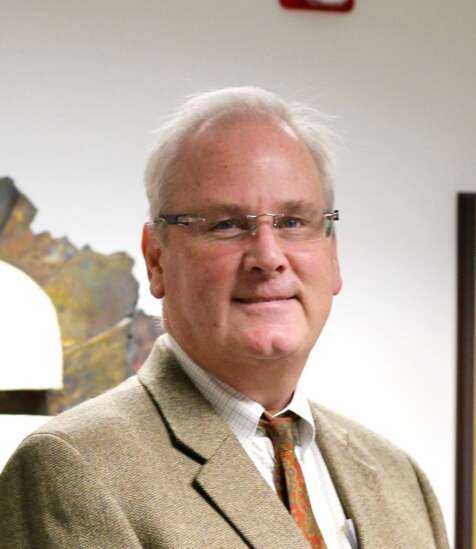 While Republican majorities in Iowa's Legislature are unlikely this session to mimic moves made in surrounding states easing restrictions on the possession and use of cannabis, supporters pushing for reforms in Iowa see growing support.
Brad Knott is president of the Campaign for Sensible Cannabis Laws. He launched the campaign last May to show legislators there is broad support for Iowa to join other states in reforming marijuana laws.
Knott said the effort is not to push a specific plan, "as much as getting a debate in the Legislature about cannabis reform."
The campaign is not tied to political parties or candidates. However, Knott believes cannabis reform resonates with voters.
A March 2021 Des Moines Register/Mediacom Iowa Poll found more than half of Iowans surveyed, 54 percent, support legalizing marijuana for recreational uses, and more than three-quarters support expanding the drug's use for medical purposes.
Voters in neighboring Missouri approved a constitutional amendment in November, making it the 21st state to legalize recreational marijuana. Maryland voters favored a similar amendment during the midterm elections, and Rhode Island's General Assembly made recreational marijuana legal in May. However, efforts to pass similar legislation failed last fall in Arkansas, South Dakota and North Dakota.
In South Dakota, a statewide cannabis legalization ballot measure failed by just 20,000 votes after a lawsuit overturned a ballot initiative approved by voters in 2020. Supporters note voter turnout was significantly lower in the 2022 midterm election than in 2020.
Minnesota Democratic state lawmakers have advanced a measure that would legalize the purchase, sale and use of recreational cannabis for Minnesotans 21 or older. It also would expunge low-level cannabis convictions, which Democrats say is an equity issue with Black residents disproportionately arrested for possession, according to data from the American Civil Liberties Union.
Marijuana has been sold for recreational use in Illinois for two years.
Those states, Knott said, are reaping the benefits of better medical care, less crowded courts and added tax revenue.
He recently spoke with The Gazette about the cannabis campaign in Iowa.
Q: Tell me a little bit about the campaign and what you've been up to.
A: "Our real goal is to get a debate. We want to do that by demonstrating the political support that exists for cannabis reform across Iowa."
Knott says the discussion is "artificially stuck," with leadership in the Republican-led Legislature signaling a lack of appetite to change Iowa law regarding marijuana possession or sales, beyond potentially expanding access to the state's limited medical marijuana program.
Iowa Senate Judiciary Chairman Brad Zaun, R-Urbandale, introduced a bill Tuesday that would allow Iowa dispensaries to provide different forms of oral, topical and inhalable cannabis.
The bill would also increase the number of dispensaries in Iowa from five to 10 and change how the state licenses them.
Gov. Kim Reynolds has also repeatedly voiced opposition to legalizing marijuana use, including threatening to veto such legislation.
Reynolds has said she believes marijuana is a gateway drug that leads to other illegal drug use and has a negative effect on society.
Knott said the campaign worked through the 2022 election season, gathering roughly 2,000 signatures on a petition to present to legislators and others to build a case for change.
"The signatures are 50 percent Democrat, 25 percent independent and 25 percent Republican. And we gathered signatures from 89 (of Iowa's 99) counties."
In 2023, Knott said the campaign is focused on educating city, county and other local officials across the state about benefits of a regulated cannabis industry — including its medicinal uses, potential for reducing illicit drug sales and improving social justice — and building coalitions with multiple stakeholders.
Q: Given the movement we've seen in surrounding states, how is that impacting the political landscape or support for this movement in Iowa? What are you seeing?
A: "The political ramifications is going to be it's going to be more broadly accepted and it's going to show Iowa further and further out of step with the rest of the country. It's also going to show Iowa is going to lose a lot of money with people crossing the borders (to other states). You would hope that fiscally responsible folks of Iowa would recognize that and want to be able to capture those tax dollars and fund their own programs, whether it's education, whether it's health care or what have you."
Illinois Gov. JB Pritzker last summer announced that the state collected a record $445 million in tax revenue from adult-use cannabis sales last fiscal year, a 50 percent increase in total tax reported from adult-use cannabis in fiscal 2021. Total adult-use cannabis sales also rose 50 percent, increasing from $1 billion to $1.5 billion.
Cannabis tax disbursements to local governments jumped from $82.8 million to $146.2 million over the same period.
"Last year we demonstrated political support with petition drives and getting as much people as possible engaged," Knott said. "This year, we're moving more … to demonstrate to people at the county level — mayors, Board of Supervisors, city council, and public health and social services — the advantage to having cannabis reform."
Q: With the successful ballot measure in Missouri, what lessons were learned that you hope to replicate or apply with your campaign in Iowa?
A: "The lesson learned is cannabis reform is popular across the political spectrum. If artificial barriers get out of the way, it will be widely accepted. You have to remove those barriers, and that takes time, because in Iowa you can't get a referendum on the ballot for people to vote on. You have to go through a constitutional amendment process before we can get to the ballot. It's very difficult relative to the other states."
Statehouse Democrats have made legalizing marijuana for recreational use a top priority. And Iowa Senate Democrats have introduced a bill (Senate File 73) that would decriminalize personal amounts of marijuana, lessen penalties for those over age 21 who possess it without a prescription, and allow licensed retail sales.
Q: Are you familiar with the bill introduced by Iowa Senate Democrats? Your thoughts on that proposal?
A: "I'm not familiar with the intricacies or nuances of that proposal," Knott said, adding Republicans have indicated it's dead on arrival.
"I don't know anybody who thinks any legislation aimed at cannabis reform that ends with recreational (use) even has a snowball's chance in hell in the (Iowa) Legislature in 2023. Again, my point is that this issue is not ready for the Legislature … To change their perspectives, we have to demonstrate public support for cannabis reform more broadly."
Comments: (319) 398-8499; tom.barton@thegazette.com