Water quality woes can be reversed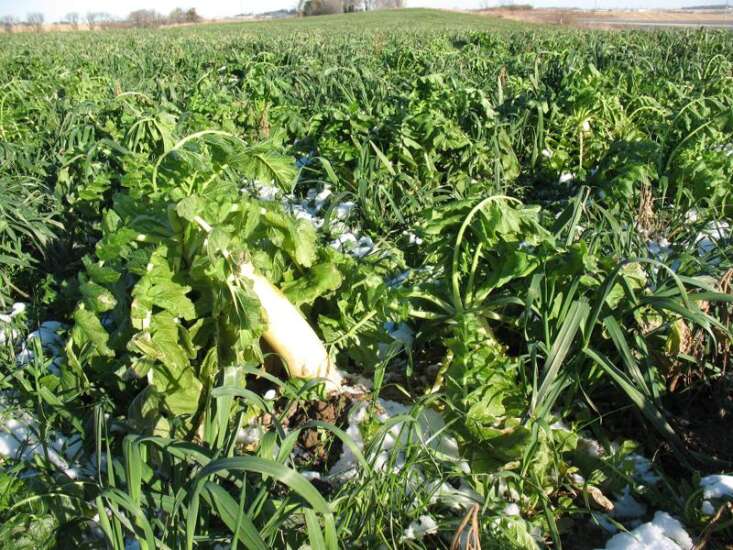 Why are nitrate levels in Iowa's rivers continuing to climb despite millions being invested in water quality each year? Iowa's predominant cropping system has a fundamental flaw: it leaks nitrate.
The good news is that there is a straightforward solution, which would provide flexibility for farmers and set us squarely on the road to improving our water quality.
Corn and soybean production on tile-drained soils inevitably results in nitrate leaching. These are annual crops with live roots in the soil for only five months. During the other seven months, nitrate continues to be released from decomposition of organic matter.
But, we already have a flexible regulatory model in place. Farmers are required to have soil conservation plans in order to participate in federal programs. These are a good model for water quality plans because they are flexible and can be tailored to individual farms.
How does a soil conservation plan work? A farmer enters farm soil types, landscape characteristics and planned farming practices into a computer model, which estimates soil loss, based on soil erosion research data. To be eligible for federal farm programs, estimated soil erosion must meet a certain level. If too high, the farmer must include more conservation measures, such as reduced tillage.
A farm water quality plan could be similar. Water quality target values could be set to achieve the Iowa Nutrient Reduction Strategy goals. Like soil conservation, water quality plans could be developed through existing local conservation districts.
Secretary Tom Vilsack recently noted the USDA invested $1.7 billion in Iowa conservation programs since 2009. The few million proposed by the Legislature will not solve our water quality problems. Instead, we should invest those dollars in creating a water quality model, and in technicians to help farmers develop water quality plans.
' Francis Thicke is a soil scientist and farmer from Fairfield, who served as national program leader for soil science for the USDA Extension Service. Comments: fthicke@iowatelecom.net.