University of Iowa faculty to hold 'inclusive teach-in'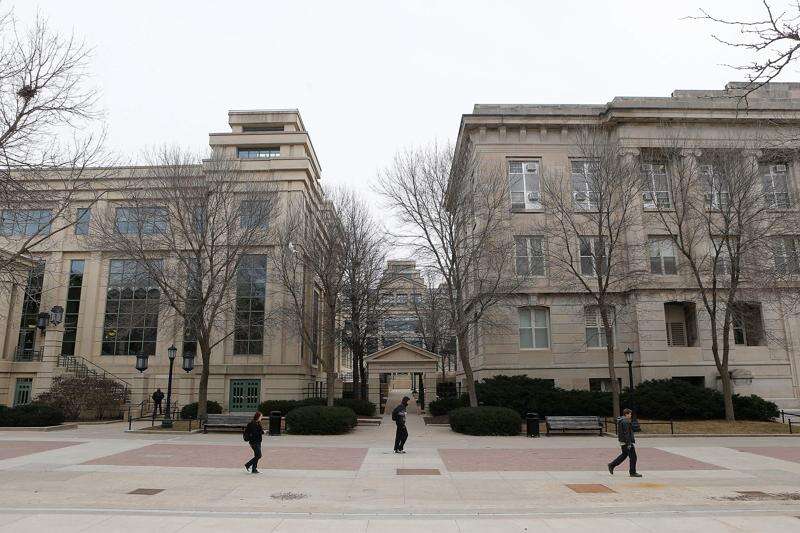 IOWA CITY - The tough issue of racism on campus has taken center stage on college campuses across the country of late. This has most recently showed up at the University of Missouri and Yale University, but earlier this year there were controversies involving racial sensitivity at the University of Iowa and Iowa State University.
Thus, in an effort to get 'comfortable with uncomfortable topics in the teaching and learning experience," the UI Faculty Senate on Friday is holding a half-day 'inclusion teach-in." The event, open to 'anyone on campus who teaches," will feature two panels of speakers, according to Faculty Senate officials.
The first will include students and alumni who will talk about positive and negative learning experiences they've had related to issues of race, gender, sexuality, politics, religion, or other sensitive topics. They will discuss ways in which their backgrounds might have affected their learning experiences and shaped their reactions to discussions in and outside the classroom.
Panelists will talk about whether, in their experiences, teachers avoided political and social issues, and they'll discuss teaching techniques they feel professors could use to deal with sensitive topics, according to information provided by the UI Faculty Senate. The second panel will include UI faculty members who have dealt with sensitive topics in the classroom and can suggest ways to address subjects like race, gender, sexuality, politics, and religion. They will discuss techniques for fostering healthy debate in the classroom and responding to controversial comments.
Those panelists will share advice on interacting successfully with diverse populations and preparing students to address issues related to sensitive topics 'they will confront in life after they leave the university," according to the Faculty Senate.
Concerns about the handling of such topics on college and university campuses have flared of late following controversies at the University of Missouri and Yale University. In Missouri, the system president and campus chancellor resigned this week following protests related to their handling of racist incidents. At Yale in recent weeks, incidents involving racially offensive Halloween costumes and a fraternity accused of turning away non-white guests have sparked tension.
The University of Iowa last semester found itself the target of race-related concerns when a visiting art professor displayed a KKK-likened statue at the center of campus without university permission.
UI administrators rushed to take it down and quickly condemned the act, only to receive backlash from some members of the community concerned about free speech rights.
Iowa State students in recent months also demanded a community forum related to racially-charged incidents before a home football game.
If you go:
What:
Inclusion teach-in
When:
9 a.m. to 1:30 p.m. Friday
Where:
Room 2520 D of the University Capitol Centre