UI president removes interim titles, welcomes back students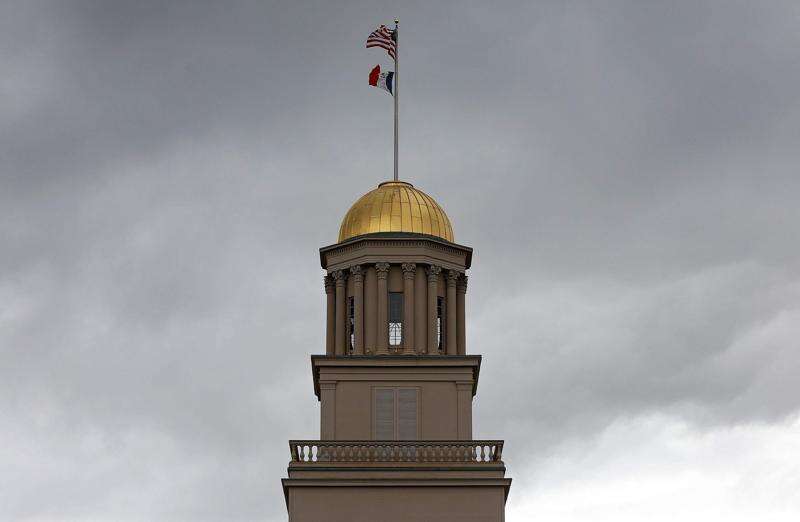 IOWA CITY - After longtime University of Iowa Senior Vice President and Treasurer Doug True retired last year, two administrators stepped in to replace him on an interim basis.
Rod Lehnertz took over True's vice presidential role, and Terry Johnson began acting as interim chief financial officer and treasurer, and on Tuesday, new UI President Bruce Harreld said he is removing those interim labels.
In a welcome-back message to the UI campus, Harreld said he has submitted Lehnertz's name to the Board of Regents for consideration as permanent senior vice president of finance and operations.
He also is asking the board to approve Johnson as permanent chief financial officer and treasurer. Those interim titles - along with several others - were kept in place after former UI President Sally Mason officially announced plans to retire Aug. 1.
UI spokeswoman Jeneane Beck on Tuesday told The Gazette other interim titles in place - including that of Interim Director of UI Public Safety Dave Visin and Interim Vice President for Human Resources Kevin Ward - will remain for right now.
Harreld, who began his tenure as the 21st UI president Nov. 2, also included in his welcome-back message Tuesday details about his first town hall meeting planned from 4 to 6 p.m. Feb. 23 in the Pomerantz Center.
Some graduate students upset about Harreld's hire have in recent weeks and months demanded Harreld host a forum and field questions from the public. Harreld, in his message Tuesday, said the town hall meeting is an outgrowth of a listening and collaborative planning process launched 'through our shared governance structure" after Thanksgiving break.
'This meeting will allow me and members of our administrative team the opportunity to engage our community in campus dialogue through an open forum," he said in the message.
Provost Barry Butler and Lehnertz will participate in the forum, Harreld said, 'in order to ensure we have a productive conversation."
Butler and Lehnertz also will lead two new campus committees aimed at addressing short- and long-term issues, Harreld said.
Butler will lead the 'Path Forward - Strategy Implementation Team," charged with creating a process to identify, prioritize and act on institutional goals and initiatives articulated in the university's strategic plan. This group will work on projects with longer timelines - between one and five years.
Lehnertz will lead the 'Path Forward - Operations Team," charged with mobilizing a team of UI representatives to support the institution's visions and goals that have shorter timelines - from zero to 18 months.
'This is truly an exciting time for our university," Harreld said, also highlighting in his message some of the university's fall achievements.
He pointed, for starters, to UI graduate student Jake McCoy's selection for a coveted NASA Space Technology Research Fellowship. And he mentioned the election of Dale Abel, a UI professor of internal medicine and director of the UI Fraternal Order of Eagles Diabetes Research Center, to the National Academy of Medicine.
He plugged the UI football team's success, calling it 'a season for the ages."
'With that in mind, I am looking forward to the continued development of our shared direction and how, together, we will build momentum," Harreld said in the statement.