Three Eastern Iowa family members killed in head-on crash near West Union
Visitation and funeral services are planned for next week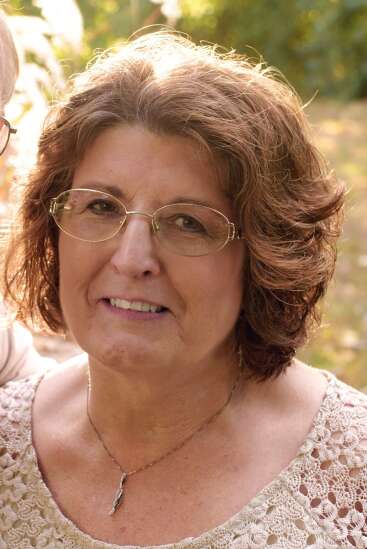 The names have been released of the three family members — two from North Liberty and one from Amana — who were killed in a car-semi crash last week in Fayette County.
The three — Terri Westfall, 65, and Ashleigh Rensing, 18, both of North Liberty, and Alli Olsen, 9, of Amana — died in the 2:30 p.m. Friday crash on Highway 150, north of West Union, according to the Iowa State Patrol.
A fourth family member, Seth Olsen, 15, of Amana, was seriously injured and taken to Gundersen Palmer Lutheran Hospital and Clinics in West Union.
The Patrol said Westfall was driving north in a 2010 Chevrolet Impala when the car crossed the centerline and collided head-on with a southbound semi-trailer truck driven by Lamothe Guito, 37, of Orlando, Fla.
Authorities are investigating what caused the wreck.
According to an obituary sent to The Gazette, funeral services are planned for 10 a.m. June 10 at Parkview Church in Iowa City, with burial to follow at Blaine Cemetery in rural Swisher. Visitation will be from 4 to 7 p.m. June 9, beginning with a parish vigil service at 4 p.m. at the church.
A candlelight vigil and memorial for Rensing is planned for 8 p.m. today at Liberty High School football field in North Liberty, according to a Facebook post from Beverly Westfall, who identified herself as Rensing's mother and Terri Westfall's daughter.
Beverly Westfall said on Facebook that the family was on their way to a camping trip.
"My Mom Terri Westfall, my daughter Ashleigh Rensing, and my niece Alli Olsen did not survive and they are now in heaven with our Lord and Savior," Westfall posted. "My nephew Caden (Seth) Olsen did survive and is currently in the hospital recovering from emergency surgery.
"We are all strong Christians and could not get through this without our family and friends and most of all our faith in God. Please pray for strength and healing for my family."
Seth Olsen, Westfall said in an earlier post, is expected to be released from the hospital Friday.
Venmo accounts have been set up for the families to help with funeral costs. The handles for those accounts are @Westfall-Olsen-Rensing and @WashingtonAve-Fam.
Comments: (319) 398-8238; kat.russell@thegazette.com.