The Ground Floor: Recent dental school graduate buys dental practice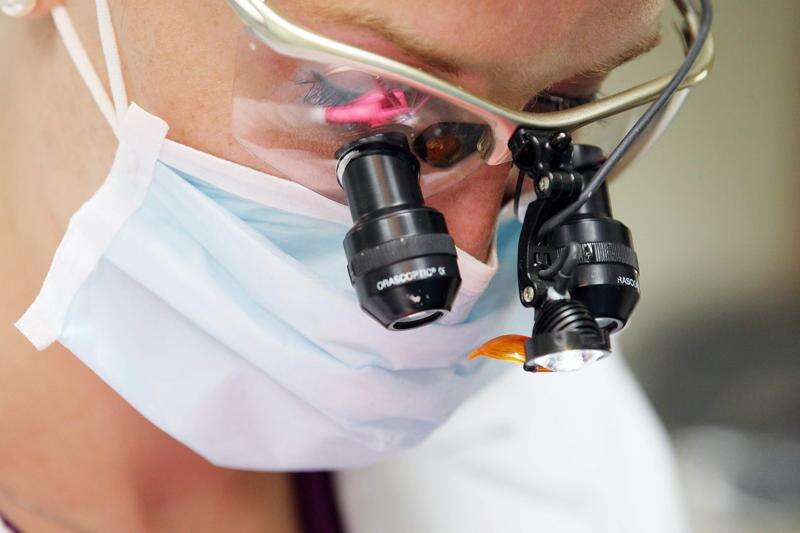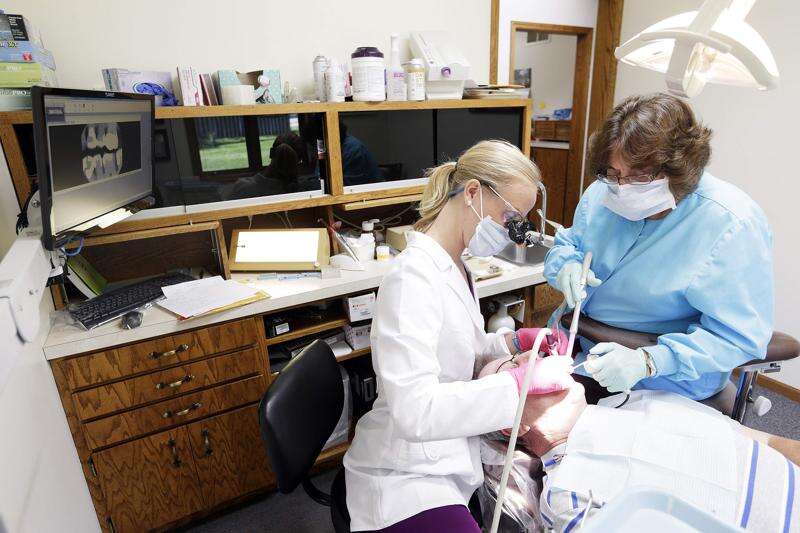 MOUNT VERNON - Upon their graduation from dental school in June, most of Amy Scallon's classmates went to work as employees in existing dental practices.
Not Scallon. Instead, she became her own boss.
On Aug. 1, the newly minted dentist purchased Palisades Family Dental in Mount Vernon from Dr. Douglas Easker, who retired.
'It's not something I ever really considered," said Scallon of her decision to go out on her own right out of dental school. 'I always thought I would go the traditional route."
But those plans began to change in October last year, when Scallon met Easker through a career fair at the University of Iowa, where she was in her final year of dental school.
'Talking to him made me realize it was doable to start out with my own practice," Scallon said. 'He instilled confidence in me."
Around Thanksgiving, after a lot of self-reflection, Scallon decided to purchase Easker's practice.
'I thought about working from someone else versus being my own boss and realized that I like my independence," she said. 'It would be better for me to start and grow my practice the way I wanted it to be instead of doing things the way someone else wanted."
Over the winter, the parties started working out the details of the sale, even as Scallon was completing her final semester of school and preparing for her clinical and written board exams.
After graduation, Scallon began spending several days a week at the practice, getting to know the staff and meeting patients, although she did not begin treating patients until Aug. 1. During that time, she made a point to sit down with each staff member individually, which she said helped smooth the transition.
'It opened up the dialogue and has kept the communication really easy between us," she said.
Owning her own practice requires entrepreneurial expertise as well as dental skills, and Scallon said she looks to her father, a small-business owner, as a role model on how to run a business.
'He treats his employees with such respect and says they work with him, not for him," she noted. 'Everyone's role is important, and I can't do what I do without them. I had that mentality going in."
Scallon already has made changes to make the practice her own, including implementing a digital records system and digital X-rays. She said these and other changes will allow her to serve more patients.
Unlike her classmates who went the employment route, Scallon does not have a boss down the hall to whom she can go with questions. However, she said she gets advice from Easker, who remains in the area, her older brother, who also is a dentist, and the faculty at the University of Iowa College of Dentistry, where she serves as an adjunct instructor.
'I'm able to get advice on both the dental side and the business side," she said. 'I have a good support team around me."
At a Glance:
l Owner: Dr. Amy Scallon
l Business: Palisades Family Dental
l Address: 417 First Ave. S, Mount Vernon
l Phone: (319) 895-8451
Know a company that's been in business for less than a year that'd be ideal for 'The Ground Floor"? Contact Michael Chevy Castranova at michaelchevy.castranova@thegazette.com.