Students spruce up dinner etiquette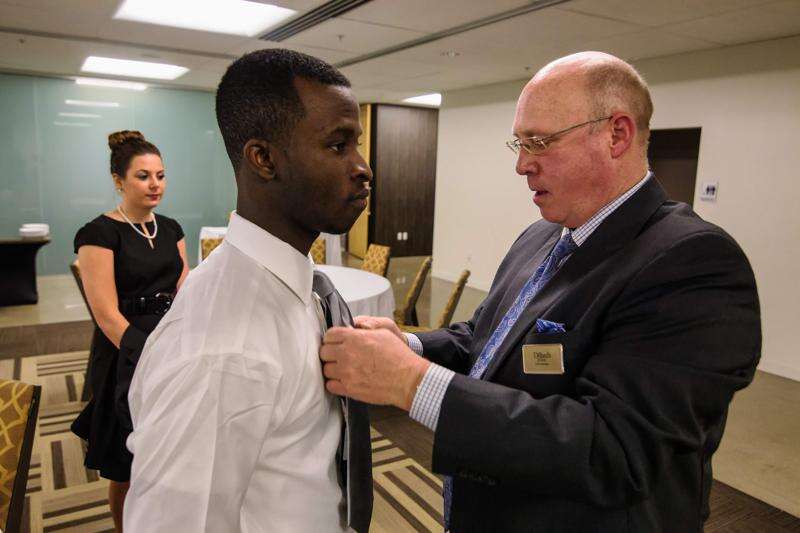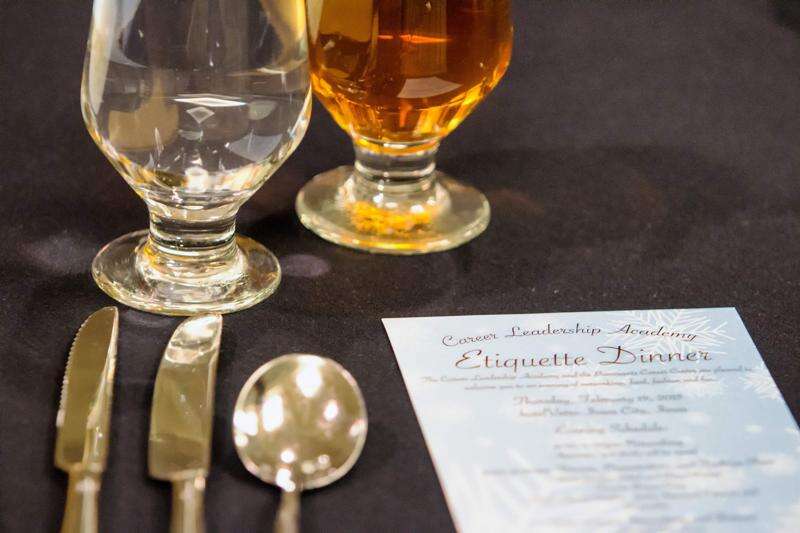 IOWA CITY - Successful wining and dining is key to business advancement.
That's why the University of Iowa's Career Leadership Academy gave students the chance to practice their skills at an etiquette dinner on Thursday night.
'I don't think it's something students have a lot of opportunity to experience, so it's good they have this experience now before they go out into the real world," said Amanda McFadden, one of the instructors.
The event, held each semester, is designed to teach students how to properly eat, dress and behave at a business meal.
Throughout the five course meal held at Hotel Vetro, 201 S Linn St., instructors spoke on how to properly eat each course. They also answered questions and posed various 'what if" scenarios to teach students how to politely and professionally handle different situations, like what to do when someone has food in their teeth.
'The main part of the job is to wine and dine people to make them want to sign with your company. So this will come in handy," said Kelsey Feldmann, a senior majoring in business marketing and entrepreneurial management. She recently accepted a sales and recruitment job.
The evening featured a fashion show to teach students the difference between business casual, business professional and business formal attire. Students also got to network with employers from 10 different companies, including Geico, Enterprise Rent-A-Car and Northwestern Mutual.
'I bring the real perspective to it and what's really expected at these events­ - some tips and tricks they won't talk about," said Eric Dale, a sales manager from Geico, who has participated in the event once before.
He said he likes to teach students the trick to a good handshake, which is to spread your fingers apart when you go into to grab someone's hand.
But the main goal of the event is to help students develop their soft skills, such as good communication and proper social interaction in a professional setting. Stacy Narcotta-Welp, director of the academy, said the UI created the event seven years ago after employers told her they are looking for students with networking, professional and etiquette skills.
That's something sophomore Bradley Martin, a marketing major, said was valuable about the experience. He thinks the widespread use of technology has stunted one-on-one networking skills.
'Our etiquette is lacking," he said. 'We don't know what forks to use or what's appropriate."