Northbound Interstate 380 traffic slows south of Cedar Rapids
N/A
Feb. 12, 2010 7:41 am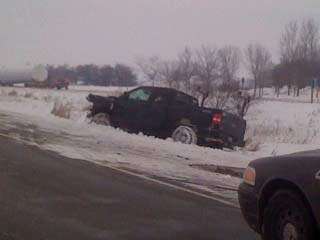 Northbound traffic is stalling for a few miles after an accident that appears to have involved four vehicles near the rest area south of Cedar Rapids.
None of the vehicles are blocking the roadway, but motorists are slowing down because of glass and plastic around the accident scene.
It does not appear that anyone was injured in the crash. The people involved are out and standing next to their vehicles.
The backup in the northbound lanes begins near the Swisher exit and lasts to near the rest area.