New abuse allegations under investigation at Starry Elementary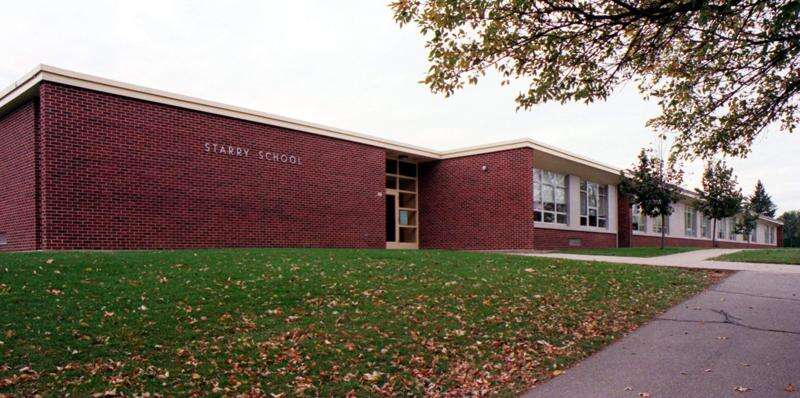 MARION - The Marion Police Department is investigating new claims of abuse alleged to have occurred in a classroom at Starry Elementary School.
According to a news release, the alleged abuse took place during the 2015-2016 school year, which would indicate the allegations are separate from a series of abuse incidents that occurred in a kindergarten classroom between Aug. 26 and Oct. 21, 2016. The police department said it would not comment on the current allegations, including whether they are related to the 2016 case.
'I can't give any information on what the allegation is or who the suspects are," said Marion police Lt. Scott Elam.
The police department informed the Marion Independent School District about the claims and is working with the school district. The investigation is 'in the early stages," the police department said. Police will be contacting parents of children who might have been 'at risk of abuse," according to the news release.
In a statement, the Marion Independent School District Board of Education said the district learned of the allegations on May 26.
'The Marion Independent School District will cooperate fully in the police investigation," the statement read. 'All information concerning the investigation remains under the auspices of the Marion Police Department."
In March, 16-year-old Logan McMurrin was convicted in Juvenile Court of three counts of second-degree sexual abuse. Evidence presented in the case indicated McMurrin, who was 15 at the time, abused three children in a Starry Elementary kindergarten classroom last year. McMurrin was sentenced to the Iowa State Training School for Boys in May and is to remain there until he is at least 18.
Starry Elementary kindergarten teacher Diane Graham, 59, also faces allegations of failure to report as a mandatory reporter, a simple misdemeanor. Authorities said two children in Graham's class, on two different occasions, told her about the incidents involving McMurrin.
l Comments: (319) 398-8238; lee.hermiston@thegazette.com