Marion considers forming garbage-powered utility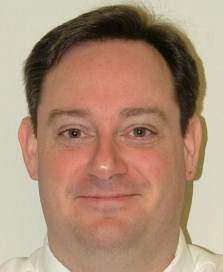 It's a long uphill pull, but Marion is taking what could be its first step toward a trash-powered future.
"It's a big deal, potentially," said Mayor Allen "Snooks" Bouska.
With no public debate, the Marion City Council in May hired Cedar Rapids consulting firm Latham & Associates to conduct a feasibility study into creating a municipal utility.
If the $100,000 study finds the municipal utility feasible, the council may call a city referendum on the question.
If voters approve, and if the Iowa Utilities Board approves the city's plan, and if it survives Alliant Energy's likely legal appeal, the city would buy Alliant's lines, poles, transformers and other local assets to distribute electricity generated at a first-of-its-kind, waste-to-energy plant.
Iowa has the most municipal utilities of any state - 136 - but the last city to successfully "municipalize" its power was Aurelia, in 1976. In 2008, the Iowa Utilities Board rejected petitions from the cities of Kalona, Wellman, Everly, Rolfe and Terril to take over their utilities from Alliant.
Bob Haug, executive director of the Iowa Association of Municipal Utilities, thinks state regulators favor private utilities over the public option.
"Since '76, I would argue that the IUB (Iowa Utilities Board) and the Iowa Commerce Commission (IUB predecessor) have been somewhat hostile to municipal utilities," he said.
As preliminary as it is, Marion's action has Alliant's attention.
"Obviously, we're concerned," said company spokesman Scott Drzycimski. "From a customer perspective, an action where they'd actually take over the utility system would have a cost impact."
Iowa City voters in November 2005 rejected a municipalization proposal by a 2-to-1 margin, illustrating what a public-power bid can be up against just to reach the state Utilities Board.
Citizens for Public Power spent just over $25,000 to campaign for the proposal, according to documents filed with the Iowa Ethics and Campaign Disclosure Board.
MidAmerican Energy, the investor-owned utility serving Iowa City, devoted more than $500,000 to defeating the proposal. Most of MidAmerican's campaign was in the form of in-kind contributions.
"The utility will spend huge sums to defeat any referendum that would put its franchise at risk," said Jim Larew, who chaired the Citizens for Public Power campaign.
Opportunity knocks
Marion's study is prompted by the city's contract with Florida-based Plasma Power LLC.
The contract calls for the city to provide up to 300 tons of garbage daily to a plant where it will be passed through a high-temperature plasma torch, converting solid waste into a gas and a small amount of harmless slag.
"With these garbage companies coming in, there's opportunity for them to create power," Marion Mayor Bouska said. "I would be remiss if I didn't follow up and do this."
City Council member Cody Crawford concurs.
"We have the Plasma Power company coming in and Marion moving toward the goal of being a zero-waste city," Crawford said. "There's a lot of opportunities. If it's a positive, we can move in that direction, and if they come back and say Alliant is doing as well as can be done, that's where we are."
As first envisioned, the plasma-arc plant, the first of its kind in North America, would use high-temperature gas to generate steam for commercial customers near downtown Cedar Rapids. Those businesses lost their steam supply when Alliant closed its Sixth Street Generating Plant after the June 2008 flood.
A municipal utility would take an additional step, using the steam to spin turbines connected to electrical generators.
Steam to electricity?
Marion City Manager Lon Pluckhahn said the council has asked city staff "to really take a look at the plasma project so we could find out what the potential is on a full-blown renewable energy project. The steam works, but that's really selling the technology short."
Officials at Plasma Power didn't return multiple calls over the past month seeking comment.
But Jim Juranitch, the company's co-founder, president and CEO, dismissed the idea of electrical power from its plasma-arc plant during the company's negotiations with the city last winter.
"We're making thermal energy, which is steam," he said. "We can't sell retail power, and it's a very controlled wholesale market."
Plasma Power's contract with Marion calls for the steam plant to be operational by 2016, although Juranitch said last winter he hoped to have it running by the end of 2013.
Neither the city nor Plasma Power have identified potential sites for the plasma-arc plant.
The purchase price set by the Iowa Utilities Board for Alliant's local assets would be a key part of the calculation.
"That's the biggest item," said  John Solow, professor of economics in the University of Iowa's Tippie College of Business. "What would Marion have to pay for all this stuff?"
Solow noted that most of the state's municipal utilities date to the 1930s or earlier. Federal law allows them to buy power on the wholesale market at discounted rates, something a new utility wouldn't enjoy.
"If we're going to do it, let's get the numbers straight," he said.
'One basket'
Michael Goater, a Marion resident and system planner for Alliant, cites risks with the municipal utility concept.
"You can point to existing municipals that have long-established power plants that were built at yesterday's costs, but starting from scratch at today's cost is a different deal," he said.
Goater was one of five Marion residents, most of them also Alliant employees, who criticized the municipal utility proposal at the Marion City Council's June 21 meeting.
"I spoke, effectively as a private citizen," said Goater, who doesn't think a single plasma-powered plant would reliably meet the city's power demands. "It's putting all your eggs in one basket."
After discussing the proposal in closed session April 19, Marion council members agreed to place the issue on the May 3 consent agenda. The consent agenda was adopted on a voice vote without comment.
Pluckhahn, the Marion city manager, said the session was closed because creation of a municipal utility could require the city to acquire property. State law allows local governments about a dozen specific reasons to close a session, the acquisition of property being one.
Pluckhahn said Latham & Associates' study should be done and delivered to the council by fall.