Linn County redistricting committee sends Plan 2 on to supervisors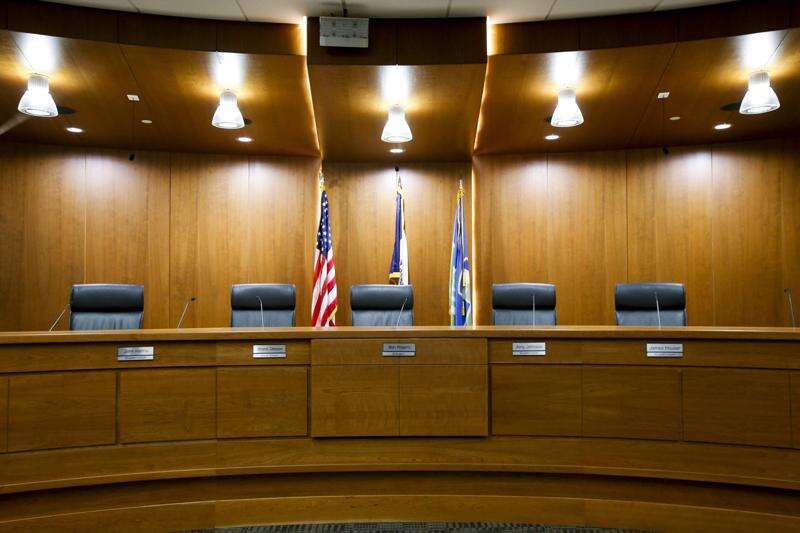 CEDAR RAPIDS - A representation plan has been recommended to the Linn County Board of Supervisors, despite mixed opinions on whether or not it best serves rural residents.
Draft Plan 2 - which divides Cedar Rapids with the south half making up one district and the north half grouped with Hiawatha and Robins into a second district, and places Marion in a third district with the rest of the outlying rural areas and townships of Linn County - was approved Wednesday in a 3-2 vote by the county's temporary redistricting committee.
Committee members Ray Dochterman, Sarah Halbrook and Nate Willems voted in favor of Plan 2, while members Cindy Golding and Dave Machacek were opposed.
The plan - which must be adopted by Feb. 15, per Iowa Code - now goes to the Board of Supervisors as the recommended redistricting plan for the county. If approved by the Board of Supervisors, the plan goes to the Iowa secretary of state for final approval.
The item has not yet been placed on an upcoming Board of Supervisors' agenda. Darrin Gage, Linn County director of policy and administration, said discussions are taking place with state officials to determine if supervisors have to hold three readings on the plan, or pass it in a single vote.
Gage added the board can only vote against the recommended plan if they feel it doesn't adhere to state rules.
'They have a choice to approve it or not ... if they choose not to, it cannot be because they prefer a different plan," he said Wednesday.
Earlier this year, the redistricting committee directed Linn County GIS staff to map out four drafts that provided different options for a three-district county. Committee members have said all four drafts meet state rules for redistricting.
Where they disagree is which plan is best for rural representation on the Board of Supervisors.
Committee members didn't discuss the maps during Wednesday's meeting, but during past meetings opinions have been split between Plan 2 and Plan 3.
Arguments in favor of Plan 2 have been that it provides the closest thing to a rural district by lumping Marion, Mount Vernon and Fairfax with the large majority of rural precincts and offers the smallest variance in population between the three districts.
Machacek and Golding have argued Plan 3 creates a better mix of districts, with one Cedar Rapids district, another district mixing rural and urban precincts and a third district that is more rural.
Plan 3 places the north half of Cedar Rapids in a district on its own and the south half of Cedar Rapids in a district with Fairfax, Mount Vernon and southern rural areas and townships. Marion, Hiawatha, Robins and northern rural areas and townships are placed in a third district.
Dochterman, Halbrook and Willems were appointed to the committee in May by Supervisors Ben Rogers, Stacey Walker and Brent Oleson, respectively. Oleson has spoken in favor of Plan 2.
Machacek and Golding were appointed to the committee by the county's lone Republican Supervisor John Harris, who was allowed by Iowa Code to appoint two members to the group. Harris has spoken in favor of Plan 3.
Supervisor Jim Houser's two recommended appointments to the redistricting committee were denied by the other supervisors.
The terms for all five current supervisors expire at the end of next year. Voters in November 2018 will select three supervisors to form a new board starting in January 2019.
If Plan 2 is adopted and everyone runs for re-election, current supervisors Brent Oleson and John Harris may be competing for a seat on the board. Supervisors Stacey Walker and James Houser may have to campaign against each other, as might current supervisor Ben Rogers and potential candidate and current Linn County Auditor Joel Miller.
l Comments: (319) 339-3175; mitchell.schmidt@thegazette.com