Iowa statehouse election winners face critical issues in 2017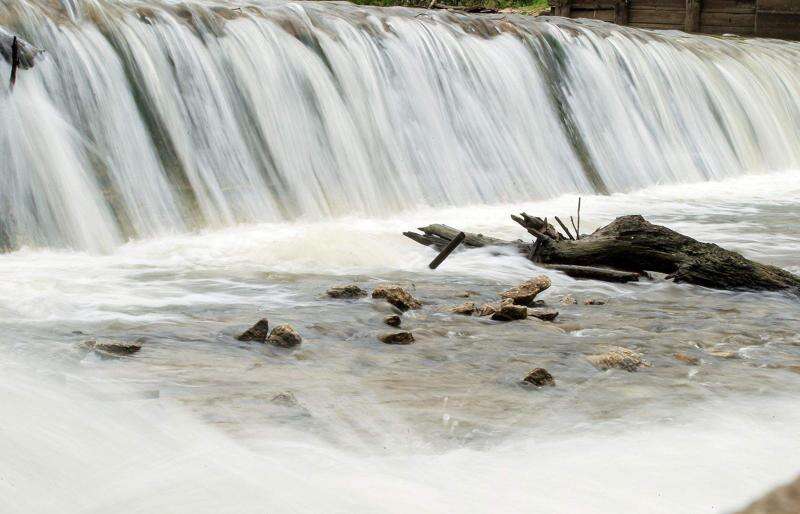 DES MOINES — Candidates across the state are seeking seats in the Iowa Capitol for next year's Legislature.
Critical races — especially for seats in the Iowa Senate, which is now narrowly controlled by Democrats — could determine which party has the most sway over the agenda when lawmakers resume work in January.
With the November election in mind, here are some of the top issues they face in 2017.
WATER QUALITY
Earlier this year, legislators were unable to agree on a way to pay for water quality improvement projects. So the task falls on the next group of lawmakers.
The state needs $4 billion to fully fund a plan to reduce pollutants in its waterways. The federal government has ordered the state to take action because those pollutants are flowing into the Mississippi River and Gulf of Mexico, where they kill marine life.
Adding attention is a lawsuit brought by a Des Moines water utility that asserts it incurs extra costs cleaning water for customers because of pollutants introduced into the Raccoon River by drainage districts in northwest Iowa.
Gov. Terry Branstad made water quality a priority during his condition of the state address to legislators before the 2016 session, but no action was taken after legislators couldn't agree.
Branstad proposes splitting future revenue from a school construction sales tax with water quality efforts.
Republicans in charge of the House proposed shifting money from other sources to water quality projects. Democrats in charge of the Senate did not act on any proposals.
Support from interest groups continues to build for a new sales tax increase to fund natural resources programs, including those designed to improve water quality. But strong opposition to a tax increase remains.
'Legislators have heard a growing uproar over the lack of action over drinking and recreation waters. Iowans want more than a drop in the bucket solutions, they want to see measurable water quality improvements,' Ralph Rosenberg, executive director of the Iowa Environmental Council, said in a statement.
The council is among the groups calling for the sales tax increase to finance the trust fund. '(The trust fund) provides sustainable funding to support Iowa's diverse natural resources that is immediate and accountable. We cannot wait.'
MEDICAID OVERSIGHT
Legislators will be involved in oversight of the new private management of the state's $5 billion Medicaid program.
In 2016, Branstad transferred management of the state's program to three private health care companies, saying the move would provide better care options and more efficient service for Medicaid recipients — and save money.
He maintains the transition has been successful, but some patients say they are losing services and providers say they are not being adequately reimbursed.
'We'll be talking about oversight because (the transition) has not gone smoothly,' said Marion advocate Rhonda Shouse. 'I think oversight is definitely the top thing we will be talking about' with legislators.
EDUCATION
More than half the state's general fund goes to paying for public schools, including K-through-12 schools and regent universities. And legislators in recent years have engaged in many a contentious debate over those.
But in addition to haggling over general funding levels, legislators now face other public school funding issues.
Many districts want legislators to alter the state's funding formula because of perceived inequities in permitted per-pupil spending levels and transportation costs.
And schools are set to start a summer reading program to help struggling readers catch up and avoid having to repeat the third grade.
'There's a bottom, baseline funding that affects all students across Iowa that has been insufficient,' said Tammy Wawro, president of the Iowa State Education Association. 'And then there's our children who are in our most needy areas who need some extra help and extra support.'
School choice proponents have proposed increasing tax credits for tuition assistance and creating education savings accounts.
And the board that governs the University of Iowa, Iowa State University and the University of Northern Iowa has asked for additional funding to help moderate tuition increases.
MEDICAL CANNABIS
Advocates for an expanded medical cannabis program in Iowa have put heavy pressure on legislators recently. That is likely to continue in 2017 when the current, limited program is scheduled to expire.
Current law allows parents to possess cannabidiol, a medicinal byproduct of the marijuana plant, to treat children who suffer from epileptic seizures. But it is challenging for parents to acquire cannabidiol because many states that produce the product do not sell to non-residents, and it is against federal law to carry the product across state lines.
Advocates want the state to permit the growth, production and sale of cannabidiol. They also want more maladies to be covered by the law, including cancer, multiple sclerosis and post-traumatic stress disorder.
'We have to have something new to protect the kids with epilepsy that are already seeing great results. They obviously still need access,' said Sally Gaer, a West Des Moines advocate whose daughter suffers from epilepsy.
Opponents say there is insufficient evidence to support cannabidiol as a medicinal product.
TAX POLICY
Tight state budgets have prevented much in the wat of tax policy changes since the landmark commercial and industrial property tax reform approved in 2013.
Legislators in 2016 debated whether the state should couple with changes to federal tax laws, a move that prevented an additional $95 million in taxes from being levied on farmers, small business owners and teachers who anticipated the coupling. The coupling debate could return in 2017.
Republicans in recent years have proposed broad income tax policy reform, including a simplified state tax code that would cut rates to 20 percent across the board, or a two-tiered system that would allow taxpayers to file either under the current structure or under a flat rate with few or no deductions.
Opponents — mostly Democrats — to that brand of tax reform cite a concern for the lost state revenue, which could impact funding for things like education, health and justice.
The Iowa Taxpayers Association, in conjunction with the national Tax Foundation, this summer published a report detailing a number of potential tax changes.
Jeff Smith, president and chief executive of the Iowa Taxpayers Association, said his group is aware of the state's budget constraints and will suggest structure changes rather than cuts.
'Our focus is not so much on tax cuts, but more on tax structure, trying to make the code more simpler and more fair across the board,' Smith said. 'Budget neutral, I think at least initially is going to be a key factor if any tax discussion is even going to be brought to the table.'