Iowa Department of Education picks new statewide assessments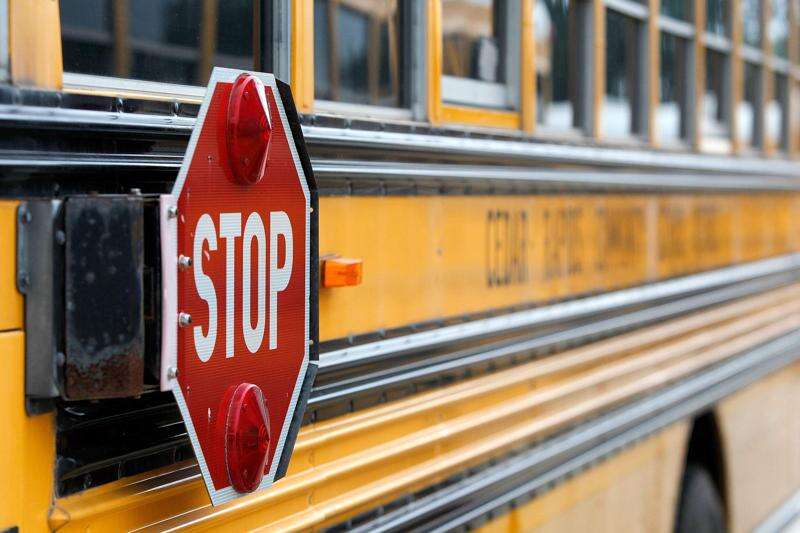 DES MOINES - Starting in spring 2019, Iowa students will take new statewide assessments developed by the Washington, D.C.-based not-for-profit American Institutes for Research, the Iowa Department of Education said Thursday.
The set of English language arts, math and science assessments will replace the Iowa Assessments, which were developed by Iowa Testing Programs at the University of Iowa.
For years, legislators have expressed interest in replacing the tests, and in May directed the Iowa Department of Education to run a competitive bidding process for new assessments.
Students in grades three through eight are to take the statewide tests, which will be available in both paper-and-pencil and computer-based formats. Either high school sophomores or juniors also will take the tests, Iowa Department of Education spokeswoman Staci Hupp said.
The new assessments are expected to cost $31 million over a period of five and a half years, Hupp said. Of the eight assessment proposals considered, she said the American Institutes for Research's bid had the second-lowest price tag.
'How to pay for the test is going to be a question for the legislature to decide because the bill that directed us to run this procedure didn't specify that," Hupp said.
An initial contract is expected to run for 20 months, with an annual renewal option for four years. The initial contract will cost $8 million, Hupp said.
Iowa Department of Education officials chose American Institutes for Research as the statewide assessment vendor over Iowa City-based ACT Inc.; Pearson, which has offices in Iowa City and Cedar Rapids; Data Recognition Corp.; Questar and the University of Kansas, according to a news release. The six vendors submitted eight proposals altogether.
In this year's Senate File 240, legislators directed the department to consider multiple factors in choosing new assessments:
- The feasibility of implementation for school districts.
- The costs of administering the test and the technology needed to access it.
- Its alignment to Iowa core standards.
- Its ability to measure student growth and proficiency.
- Its ability to meet the federal requirements of the Every Student Succeeds Act.
- The instructional time needed to conduct the test.
'This assessment proposal scored the highest in the process overall," Hupp said. 'It had the highest overall points, which is an indicator to us that it strikes a good balance between quality and reasonable cost. We also believe that it is well aligned with state academic standards."
The assessments will be designed to meet Iowa standards and will not be 'an off-the-shelf, shrink wrap product," said Jon Cohen, president of the assessments division of American Institutes for Research.
Development of the assessments will begin once a contract is finalized, Cohen said. After an appeal period, an assessment proposal will go to the State Board of Education.
'We think we offer a great set of services and we'll be able to help Iowa provide the best education for their students," Cohen said. 'We're a not-for-profit, and that is our mission, and we look forward to providing that in Iowa."
Cohen declined a verbal request from The Gazette for a copy of his organization's assessment bid because the contract has not yet been finalized.
But Cohen said American Institutes for Research will 'quickly" publish a practice test so Iowans can get a sense of the new assessment.
'Teachers are nervous about it, people are nervous about it, so we like to get it out there so they can see what we're measuring ... and that there's nothing to really worry about," Cohen said.
This school year is the last students will take the Iowa Assessments.
l Comments: (319) 398-8330; molly.duffy@thegazette.com