Iowa bill would require police to release records in closed investigations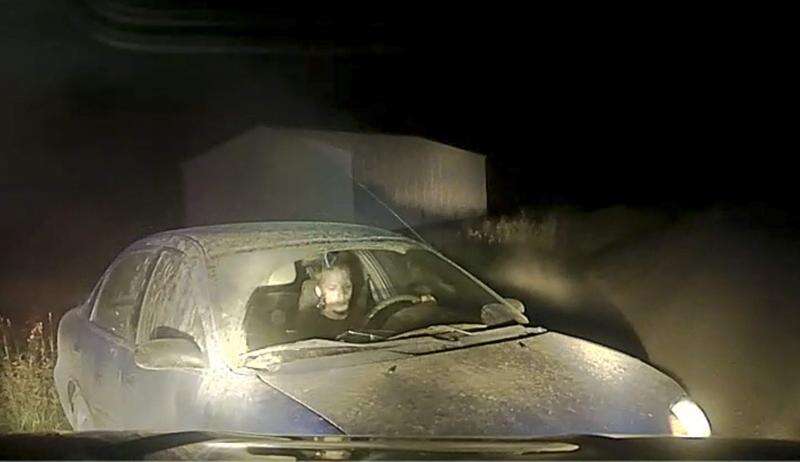 Family and friends of Autumn Steele have many questions about the day the 34-year-old mom was accidentally shot and killed by a Burlington police officer.
Why was Officer Jesse Hill holding a gun when responding to a domestic disturbance in Steele's front yard?
Did Steele's dog bite Hill as the officer alleged?
How many shots were fired?
Steele's supporters think most of these questions could be answered with the video from the body camera Hill was wearing during the Jan. 6, 2015, shooting, as well as cruiser dash-camera video and other records.
But local and state law enforcement agencies have refused to release most of the records, saying the law allows them to keep investigative material secret even after a case is closed.
'There's so much we don't know,' Steele's mother, Gina Colbert of Columbus, Ga., said in a phone interview. 'There's no way to arrive at any kind of closure.'
Open government advocates are asking Iowa lawmakers this session to change the law so police are required to release information once a case is closed if it doesn't endanger a person's life. Senate Study Bill 3088 also would launch a study of the use, storage, public inspection and confidentiality of body camera video.
Meanwhile, the Iowa Public Information Board is contesting the Iowa Division of Criminal Investigation's decision not to release records of Steele's shooting. An administrative law judge will hear the case, which could carry a civil fine.
'The idea that you can have a case and have it closed and that information goes into a black hole never to be seen again doesn't speak to transparency,' said Bill Monroe, a board member and retired Iowa Newspaper Association director.
'Transparency leads to people having an opportunity to review these cases. It isn't just for the press — it's for the people,' he said.
The Iowa DCI investigated 27 officer-involved shootings in 2014 and 2015. Half those resulted in fatalities — two when people committed suicide. The DCI doesn't track the race of people involved in shootings, but police booking photos and descriptions indicate three were black and two others Hispanic.
Prosecutors who reviewed the officer-involved shootings determined all were justified.
'They're working for us'
Fred Cailey, 77, of Stockport, saw a story in the Van Buren County Register about a police chase that ended with Fairfield Police firing shots at two teenagers.
'I read the report in the paper and I had questions,' Cailey said.
What was the initial offense that started the chase?
Why did Fairfield police decide to shoot?
Could police have resolved this differently?
Cailey called Van Buren County Attorney Abe Watkins, who had determined the shooting was justified. Watkins told Cailey to call the DCI, which said the agency would not release investigative materials about the shooting — even though the case was closed.
'Maybe everything was 100 percent on the up and up, but who knows?' Cailey said. 'They're working for us, but in this case, they're not working for us.'
Citizens, including Cailey, asked for police records in five officer-involved shootings in the past two years, including Steele's. In each case, the DCI used Iowa Code Section 22.7(5) as justification for not releasing the records.
The code reads: 'Peace officers' investigative reports, and specific portions of electronic mail and telephone billing records of law enforcement agencies if that information is part of an ongoing investigation, except where disclosure is authorized elsewhere in this Code' may be kept confidential.
A Polk County judge ruled, because of the placement of the comma, only email and phone billing records should be made public after an investigation is over — meaning other materials could be kept secret.
But open government advocates argue there's no reason to hide records in closed cases — particularly in a time when trust in police is low because of racially charged police shootings in Ferguson, Mo., Baltimore, Chicago and Minneapolis.
'Let us see the evidence and we can clear this up,' said Barb Reed of Marion, who joined a group pushing for release of records about the Steele shooting. 'If we taxpayers are paying for all these body cameras, we should have the right to see this.'
Law enforcement agencies often release video when it proves officers did the right thing.
Johnson County Attorney Janet Lyness decided in 2011 to release video of an Iowa City standoff.
Police went to Chad Newmire's house after Newmire told family and friends he was having suicidal thoughts. Newmire told police he had a gun tucked into his waistband and, after 40 minutes of negotiations, started to reach for the weapon.
Officers fired bullets, so-called bean bag rounds — rounds fired as shotgun shells — and a stun gun at Newmire, who was hospitalized with non-life-threatening injuries.
'I looked at it as this would be information very important for the public to have,' Lyness said about the video.
Des Moines lawyer Michael Giudicessi gave other examples of police showing videos that cast them in a good light.
'In May 2015, the Iowa Highway Patrol released dash camera video of a state trooper's valiant effort to administer CPR to a motorist,' Giudicessi wrote in a brief filed in September with the state Public Information Board.
The University of Iowa police gave the media unedited body camera videos relating to the Dec. 5, 2014, removal of public art that depicted a Ku Klux Klan robe and a subsequent student confrontation, the brief stated.
But officials want to maintain their right to keep investigative materials confidential.
'To try to legislate, it gets sticky,' said Judy Bradshaw, director of the Iowa Law Enforcement Academy and former chief of the Des Moines Police Department. 'I think you allow individual chiefs and sheriffs to develop their own policies.'
Bradshaw pointed to times when police enter private houses for a mental health crisis, reported domestic assault or child abuse. Would those body camera videos also be public?
Proposed changes to Chapter 22.7(5) must be heard by a State Government subcommittee before Friday or the bill will die, said Sen. Jeff Danielson, D-Cedar Falls, committee chairman.
'I think there are some good ideas in the bill,' he said. 'We need to look more closely at the use of body cameras.'
Fairfield Police Department vehicle pursuit and shots fired, June 2, 2015