Iowa bill targets public safety officials' roadside solicitation rules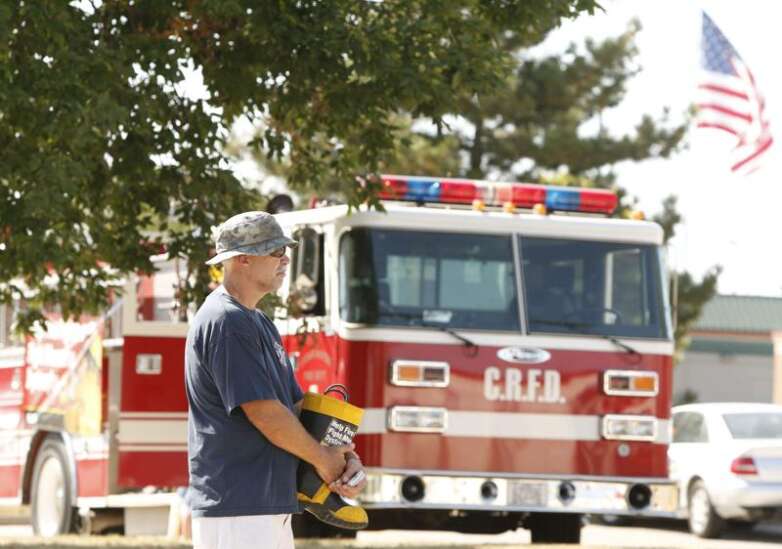 DES MOINES - Legislation seeking state authority to set regulations for roadside solicitations of passing motorists for charitable donations ran into problems Wednesday over concerns it would pre-empt local control and possibly open cities to legal challenges on free speech issues.
Members of a House Local Government subcommittee said more work is needed on a bill being pushed by representatives of Iowa firefighters that would establish a state law permitting public safety officials to solicit contributions from passing motorists while standing on a road or street if they were seeking donations for charitable purposes on behalf of a charitable organization.
House Study Bill 58 set out requirements and deadlines for local permitting and liability insurance coverage and included a provision that all local ordinances, regulations and rules not consistent with the proposed state statute would become void on July 1. The local pre-emption would not apply to proceedings or punishments in process before July 1.
Lon Anderson, a lobbyist representing Iowa Professional Firefighters, said the legislation is needed because some cities - he named Burlington, Davenport and Des Moines - have created or are enforcing ordinances that have reduced their charitable fundraising activities. 'It's our understanding that this was done to prevent panhandling that can occur that the cities want to get a handle on," he added.
Anderson said the firefighter associations in Iowa are seeking state intervention because efforts to find some workable accommodation with local jurisdictions have not been successful.
Lindsey McCune, government affairs manager for the Iowa League of Cities, said her members 'in no way want to negatively impact our public safety officers and their ability to generate revenue," but the language in the bill creates a statewide prohibition 'against certain types of speech by certain people" that is problematic.
'It's not a content neutral regulation and, therefore, we do believe that it might not pass a constitutional challenge and it places local governments at risk of being sued," McCune told subcommittee members.
Also, she said, cities believe they should be able to regulate where people stand along roadways in their localities.
'This is a safety concern at its core and one that we feel is most appropriately left in the hands of the cities, not the state," McCune noted.
Doug Struyk, a former legislator representing the city of Des Moines, said he believes the bill would run afoul of a 2015 U.S. Supreme Court ruling in an Arizona case that held local ordinances must be content neutral. He said basing an ordinance on nonprofit status and then tying that to law enforcement would not meet the content neutral standard.
'We are up against the United States Supreme Court and, as strong as the Iowa House and the Senate are and after the governor signs it, we can't trump that," Struyk said, 'and we're putting our cities in a position where they're going to spend a lot of money trying to defend the situation."
The three subcommittee members asked interested groups to meet to address their differences and the constitutional issues in question so they could reconvene in a week or 10 days to consider revisions that would improve the measure.
'I think this needs a lot more work," said subcommittee member Rep. Andy McKean, R-Anamosa.
l Comments: (515) 243-7220; rod.boshart@thegazette.com