Ground Floor: Cedar Rapids business wants to help aspiring musicians move up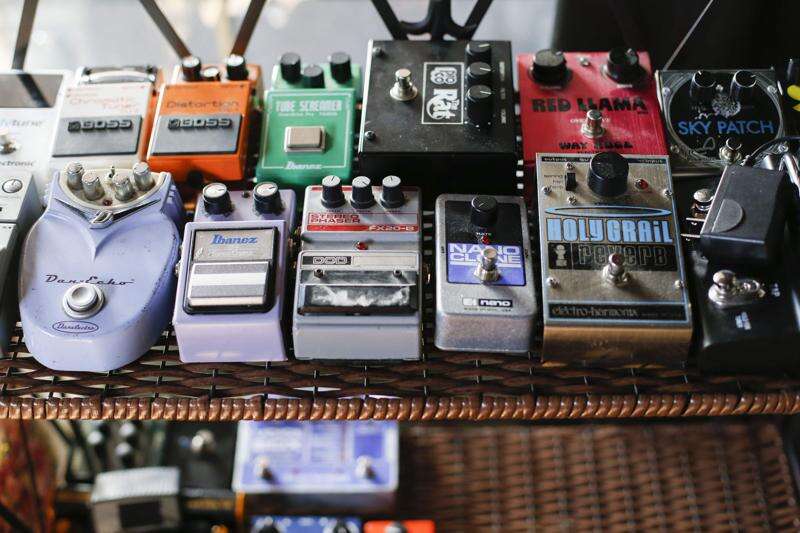 CEDAR RAPIDS — Gerard Estella observed that anyone with an iPad and a YouTube channel can become a recording artist these days — but very few of those people will be able to make a career in music.
Estella's new business, Gmix East, is an artist development company that aims to help musicians achieve their career dreams.
Estella has made a career in music since the age of 14. He has played on four continents, composed for movies and TV, and has toured as a sound technician for artists such as Sting and Phil Collins. A native New Yorker, he relocated to Iowa in 1992 and has worked in the local music industry since then.
Estella has seen many changes in the music industry over the years, particularly with the emergence of video-sharing websites such as YouTube.
'Musicians now have direct access to patrons and fans,' he said. 'They can set up shop anywhere.'
But while it is easier for musicians to produce and broadcast their music to the world, it can be harder for them to develop their music careers.
'The music industry has changed radically, both in how people listen to music and how they learn about artists. The monetization of the business changed completely with YouTube, and the record labels stopped being able to do what they used to do.'
What the record labels used to do, Estella said, was seek out and invest in promising new talent. But with consolidation in the industry and a focus on the bottom line, they no longer spend much time or money on new artist development.
'Gmix East is my response to the fact that there's a huge hole out there for artists,' Estella said. 'How do you take someone with something to say and make a job or career out of it? We will provide the knowledge and experience across a bandwidth of stuff that the labels used to provide.'
Gmix East offers its clients both a professional recording studio and a marketing team, including songwriting, recording and photography/video.
'We look at everything — how you look, how you sound, how you carry yourself, how you dress,' Estella said. 'That's all part of the music business because that's what the public decided it wants.'
One may not expect to find an artist development business in Eastern Iowa, but Estella said there is plenty of talent in the area for him to work with.
'Working over in Europe made me realize that there's a ton of really talented people in the Midwest,' he said. 'They just lack the life experience and industry knowledge that would allow them to make a career in music.'
Estella's business plan for Gmix East is simple.
'I want to find the most talented people I can find and put them in the same organization.'
The Gmix East team includes, among others, Tim King, formerly of Crown Studios, who provides recording, mixing, production, and songwriting services, and Alisabeth Von Presley, who can bring the visual components such as music videos and photography.
The company takes a percentage of sales on the back end.
AT A GLANCE
Owner: Gerard Estella
Business: Gmix East
Address: 329 10th Ave. SE, Suite 227, Cedar Rapids
Email: Gerard@gmixeast.com
Telephone: (319) 200-2522
Know of a business just starting out we should talk to for 'The Ground Floor'? Contact us at michaelchevy.castranova@thegazette.com