Former coworker of Judge Jane Kelly says she'd be 'the perfect candidate' for Supreme Court spot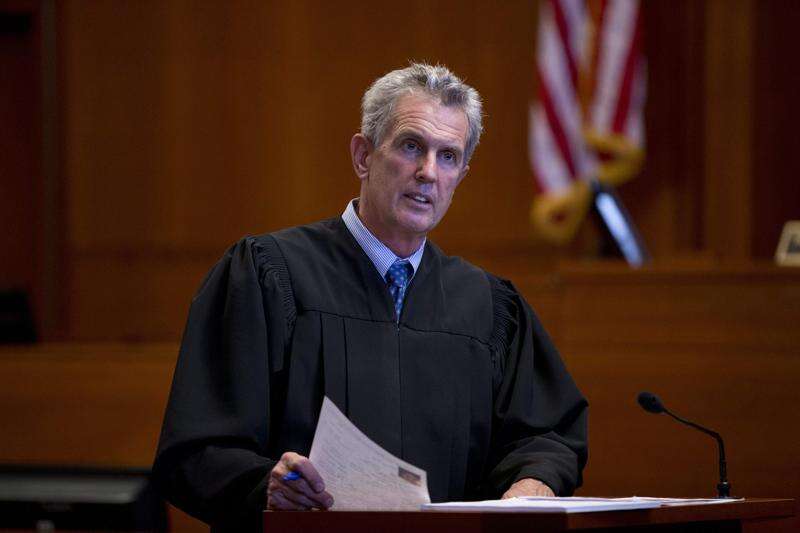 An Oregon federal magistrate said he will always remember those days working with Judge Jane Kelly dealing with high caseloads, 'doing difficult work,' and being the first two federal public defenders in the Cedar Rapids office.
'We didn't control the docket and it was just the two of us,' U.S. District of Oregon Magistrate Paul Papak said Friday from his chambers in Portland. 'The defendants wanted our attention 24/7. Jane was fantastic. I had been already been practicing for 20 years but the impressive thing about her was she picked it up quickly and she hadn't practiced before. I found it hard — workload — but she hit the ground ... full speed.'
Papak said Kelly would provide 'such a unique perspective' to the Supreme Court, if nominated, because of her defense work, which are legal experiences the other current justices haven't had.
'We've had law professors, prosecutors and politicians on the court but there hasn't been a public defender, and that would be fantastic to have all perspectives — not just liberal or conservatives,' Papak said. 'She is the perfect candidate. She has the education, she is smart and she's a great writer. She just brings a wealth of information and experience at her young age.'
Former co-workers and associates confirmed Thursday that Kelly, 51, of Cedar Rapids, was being vetted as a possible Supreme Court nominee.
State Sen. Liz Mathis, D-Robins, confirmed Thursday that she was among those interviewed.
Word that the White House planned to review Kelly was reported Wednesday by the New York Times and Bloomberg News, among others, which cited anonymous sources. It was unclear if other possible nominees also were being vetted.
Papak, also a former University of Iowa Clinical Law professor and assistant dean, said he and Kelly would edit each other's work. He had more law experience at the time but admits she helped him just as much as he assisted her.
'She was just always prepared, every time she went into court, and was such a hard worker,' Papak said.
Papak tried to 'woo' her to Oregon when he got his job but in hindsight, he's glad she stayed and didn't miss out on the appeals court nomination.
Papak worked with Kelly in the public defender's office from 1994-2000. He was made chief public defender for both the Northern and Southern Districts of Iowa in 1996 and in 2000 went to Oregon as an assistant federal defender. He was appointed as magistrate in 2005.