Federal transportation plan will help Iowa, DOT director says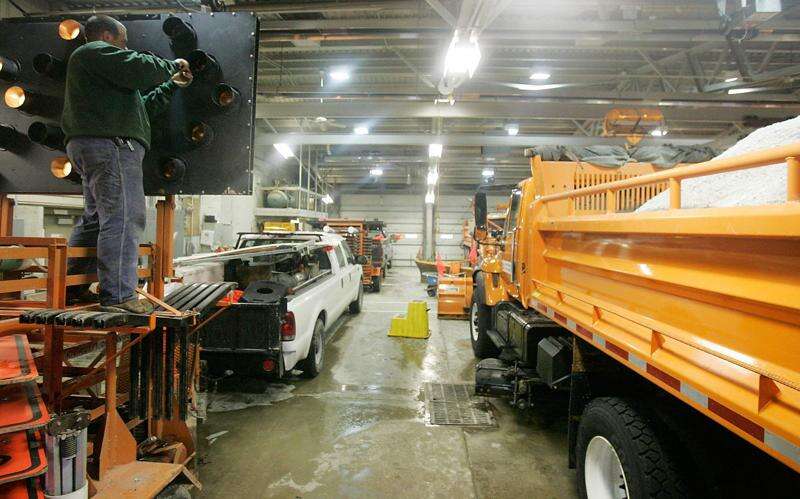 Iowa's transportation chief praised the recent passage of a long-term federal highway bill, calling it the first substantive transportation legislation since Congress dropped earmarks in 2011.
The five-year, $305 billion Fixing America's Surface Transportation Act, or FAST Act, is the first long-term transportation plan since a 2005 law expired six years ago. President Barack Obama signed the measure Dec. 4, hours before funding was to expire.
'It's a very good thing for the state of Iowa, and all states, and cities as well," Iowa Department of Transportation Director Paul Trombino III said Tuesday during a meeting of the Iowa Transportation Commission. 'We are looking forward to getting through the details and letting cities and counties know about what they can expect over the next five years."
At the monthly meeting in Ames, the commission also approved more than $1.9 million for five intercity bus programs next year, $9.3 million for 44 projects from Iowa's Traffic Safety Improvement Program, and $5.5 million for 60 new transit vehicles to replace old buses.
Since 2009, a patchwork of federal spending authorizations covering months instead of years has left planners at all levels guessing whether money for road and bridge work would run out.
Iowa has a measured risk approach to planning, with an assumption of flat funding at $309 million, to keep moving on long-term projects, such as the Highway 100 extension in Cedar Rapids.
The new highway bill should boost Iowa's federal funding initially by about 5 percent - from about $475 million in fiscal 2015 to $500 million in fiscal 2016 - and 2.5 percent per year thereafter, said Stuart Anderson, Iowa DOT director of planning, programming and modal division.
The Iowa DOT keeps about two-thirds of the money, while the remainder funnels to cities and counties through regional planning organizations, such as the Corridor Metropolitan Planning Organization.
'The most important thing about this bill is the stability and insurance it provides that consistent funding levels will be there," Anderson said. 'There's been lots of challenges for state and local jurisdictions around the country developing projects and not knowing money is going to be there."
Trombino, who also is president of the American Association of State Highway and Transportation Officials, said the bill distributes more than 90 percent of federal highway funding to state transportation departments. It also includes 'important environmental streamlining provisions" and makes freight transportation a focus, as it has been in Iowa as part of an economic development initiative.
In other news:
l $170,000 is earmarked in Iowa's safety program for increasing the left turn lane for southbound Highway 61 to southbound Coonhunter's Road and adding a right-turn lane for northbound Highway 61 to southbound Coonhunter's Road near Blue Grass.
l $500,000 is earmarked in the safety program to construct a single-lane roundabout on Kirkwood Boulevard in Cedar Rapids.
l $100,000 of a $450,000 request is earmarked in the safety program to remove the guardrail and asphalt paved shoulder in favor of a 10-foot-wide by 10-inch-thick concrete shoulder and a concrete barrier at Highway 151/Highway 13/Highway 30.