Compassion, not citizenship, key to resolving DACA policy: Ernst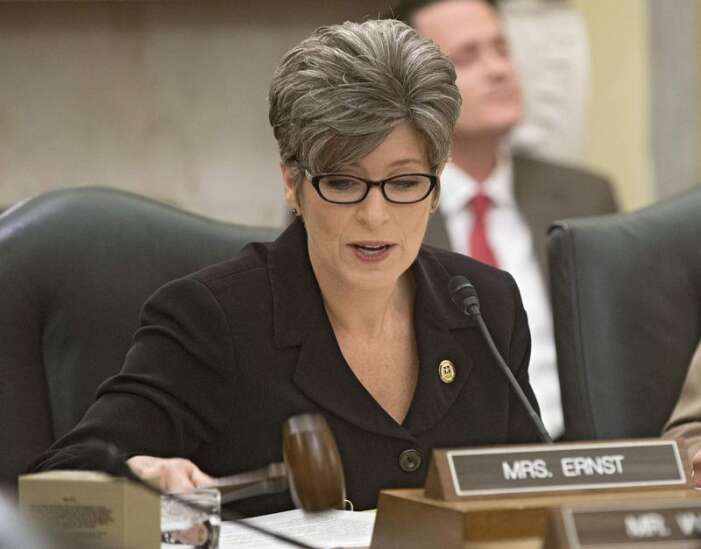 CEDAR RAPIDS - President Donald Trump's decision to give Congress six months to find a legislative solution to an Obama-era policy protecting young immigrants from deportation seems appropriate to Sen. Joni Ernst, who called for compassion for the so-called 'Dreamers."
'This is Congress' job," she told reporters Thursday, adding that she supports Trump's decision 'not to continue the overreach of authority by the past administration."
Former President Barack Obama's 2012 executive order established a program allowing nearly 800,000 young undocumented immigrants to remain in the United States. Dreamers - immigrants who had entered the U.S. without authorization before age 16, and had no serious criminal records - could apply for renewable two-year reprieves from deportation and work permits.
'Even President Obama had stated that it was a temporary order and he himself stated many times over that it is something that needs to be addressed by Congress," Ernst said.
Although she doesn't support giving Dreamers citizenship, Ernst called for 'great compassion" as Congress deals with the issue of the Dreamers who were brought to the United States by their parents 'through no fault of their own."
Congress should 'identify and pursue a measured approach that addresses their unique situation, but also respects the importance of our immigration laws and discourages future illegal immigration."
As Congress takes up DACA, Ernst would like to see the conversation broadened to include securing the border and modernizing the legal immigration system.
Iowa Attorney General Tom Miller has joined colleagues in 14 states and the District of Columbia in challenging the president's action.
Ernst doubted that effort would be 'fruitful."
l Comments: (319) 398-8375; james.lynch@thegazette.com