Cedar Rapids man accused of break-in, car theft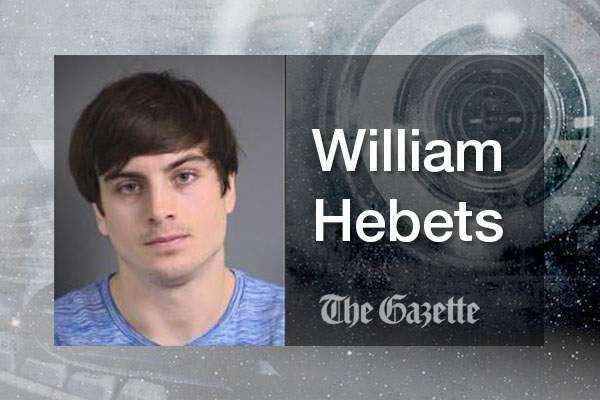 IOWA CITY - A Cedar Rapids man is accused of breaking into an Iowa City home, stealing a car and driving it while under the influence of alcohol and hallucinogens.
According to Iowa City police criminal complaints, around 2:30 a.m. May 27, 21-year-old William M. Hebets was locked out of a home in the 1400 block of Foster Road after the resident said he could no longer live there. Police said Hebets then broke out a window in the back door of the residence, causing the female resident to flee.
Hebets then made his way into the residence and took set of keys belonging to one of the residents, police said. Hebets then left the apartment in the victim's car.
Police stopped Hebets on near Dubuque Street and Interstate 80 around 6 a.m. Police said Hebets appeared to be drunk and told an officer later that he was, 'not that intoxicated." After a preliminary breath test showed his blood alcohol content to be .056 percent - below the legal limit of .08 percent - Hebets submitted to a drug recognition expert exam. The DRE determined Hebets was under the influence of both alcohol and hallucinogens.
Police said during drunken driving testing at the police department, Hebets continued to unplug a police department computer in order to interfere with the investigation.
Hebets was arrested and faces charges of second-degree burglary, a Class C felony; second-degree theft, a Class D felony; driving while revoked, a serious misdemeanor; driving under the influence, a serious misdemeanor; and interference with official acts, a simple misdemeanor.