Cedar Rapids looks to modernize development with 'form-based code'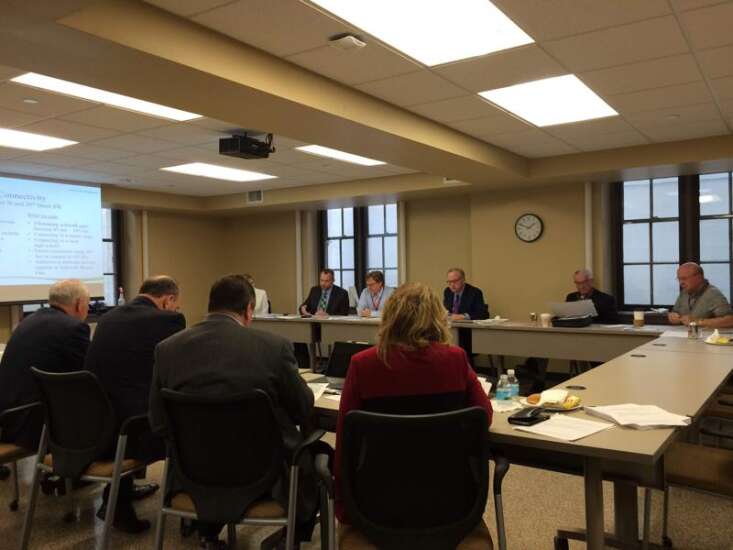 CEDAR RAPIDS - A zoning model called 'form-based code," which focuses on structures rather than use of space, is under considering in Cedar Rapids as city officials begin a 16-month process to modernize building regulations.
Zoning codes are deep in the mechanics of city government but dictate very much the function of everyday life in a community by guiding how and where development occurs and what it looks like.
'What we were hearing from the community and council was we want a walkable community that emphasizes areas of character - the places that make our community unique - and to do that we have to revise the zoning code," said Jennifer Pratt, the Cedar Rapids community development director, who is involved in the project.
Cedar Rapids has hired SAFEbuilt, a Loveland, Colo. based consultant, for $265,089 to assist in the 'comprehensive update" to the zoning code, which was last reformed in 2006 and was a recommendation of EnvisionCR, a recently adopted comprehensive plan. A special meeting of the full City Council was called on Thursday to introduce the process, which began in February and is slated to conclude in October 2017.
Form-based code is a land-use regulation that organizes space based on the physical form of development, how buildings work together, and the size and function of streets to support walking, rather than what a space is used for, such as grouping similar sized homes together, apartments in another area, retail stores in another, and so on.
Cities around the country have been exploring and adopting form-based regulations to apply citywide or just for certain districts, including Stillwater, Okla., Boulder, Colo., and Fort Worth, Texas. Cedar Rapids is considering form-base code for parts of the city, not citywide.
'Use gets less priority," Mary E. Madden, a form-based coding specialist for the consultant, said at the lunch hour meeting. 'You focus more on physical presence of what private development is going to build and how do buildings relate to each other."
Changes to the code likely won't affect large swathes of developed areas, such as most built out residential areas, but could be applied to areas that need complete redevelopment or land destined for development, she said.
'A whole lot of Cedar Rapids will just be preserved as is, such as large lot residential areas," Madden said. 'Some will just need some minor updates or infill. Others will see a total transformation - a dying strip mall, an old auto corridor, or ag land that will be transformed and it is just a question of when and how."
City Councilor Scott Olson cautioned about developing policies that are too restrictive. For example, he said, the city is already facing challenges with the redevelopment of Westdale Mall, in which major retailers are pushing back against green space designs because they want more parking in front of the store.
'There's a fine line, especially in the retail world," Olson said. 'They have so many options. They can say if you don't do it our way, we will go do it somewhere else."
City Manager Jeff Pomeranz asked the consultant to examine a couple of policy options, including ways to incentivize redevelopment of old spaces rather than just incentivizing growth through new development, and also whether the city is growing appropriately.
The zoning review will include rounds of public input beginning in June as the updated code is developed and before it is presented for adoption in fall 2017.