Cedar Rapids Library Board OKs putting tax levy question to voters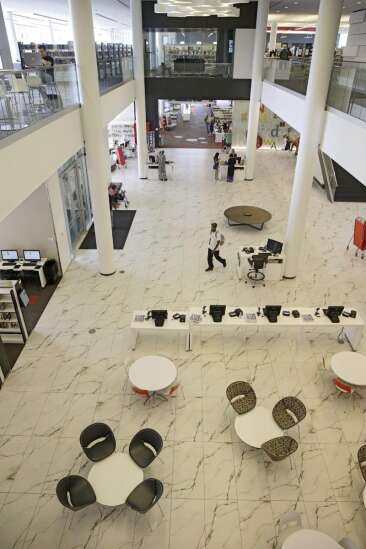 CEDAR RAPIDS - The city's library board of trustees voted unanimously Thursday to ask voters this fall to approve a property tax levy that would help operate the city's two libraries.
The referendum will be on the Nov. 3 ballot, along with the election of four of the nine City Council positions.
The city's property-tax bill long has included a library levy as part of it. However, the city let the levy lapse in 2014 rather than ask voters to extend it in November 2013 at a time when the city also was seeking to extend the local-option sales tax to fix streets.
The library levy had been 4 cents per $1,000 of assessed property value, and the board now will ask voters to increase that amount to 27 cents per $1,000 valuation.
The proposed levy would raise $1.6 million annually for the library, which in the budget year beginning July 1 is depending on almost $1 million of one-time city funding to balance its $6.2 million budget.
If the levy is approved, the owner of a $150,000 home would pay $23 a year more in city property taxes.
An effort to promote the library will start by obtaining 2,100 signatures necessary to get the measure on the November ballot.