Cedar Rapids firefighters rescue teenager from river Monday night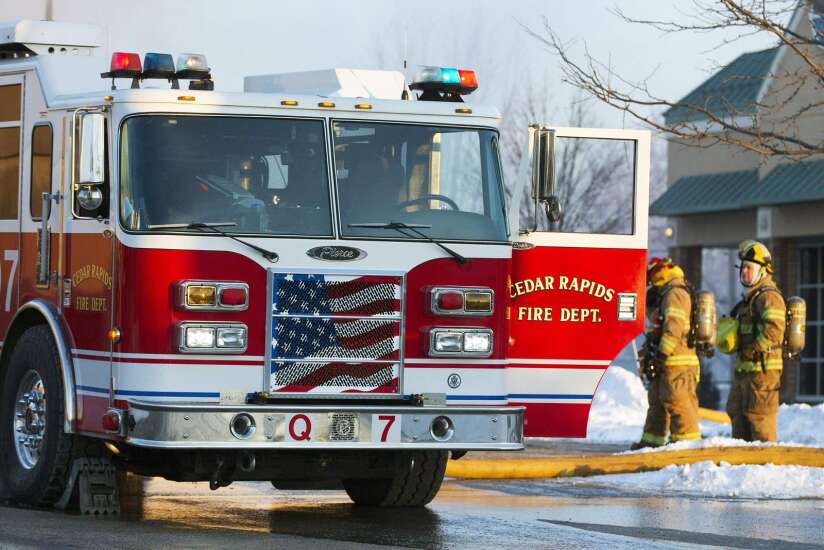 CEDAR RAPIDS — A teenager moving "very fast" under downtown bridges spanning the Cedar River was rescued Monday night near the 12th Avenue Bridge.
First responders were called to at 8:50 p.m. to the Third Avenue Bridge where they spotted the male teen "moving downstream very fast past bridges over the river," according to a news release.
Firefighters hung ropes over the side of a bridge for the teen grab onto, and he was able to hang on for a while until his grip gave out. Meanwhile, other firefighters were getting into position to catch the teen downstream, with more ropes hung from bridges and a swift water boat crew launched from Valor Way.
The boat crew was able to reach the teen just before 12th Avenue Bridge, where more ropes were waiting to catch him if needed. The boat crew brought the young man back up stream to awaiting ambulance personnel. He was taken to Mercy Medical Center for medical evaluation. The news release did not state how the teen ended up in the water.
This is the second Cedar River rescue in less than a month. Another man was rescued April 23 from the river.
Comments: (319) 398-8328; emily.andersen@thegazette.com