Amended University of Iowa tuition giveaway approved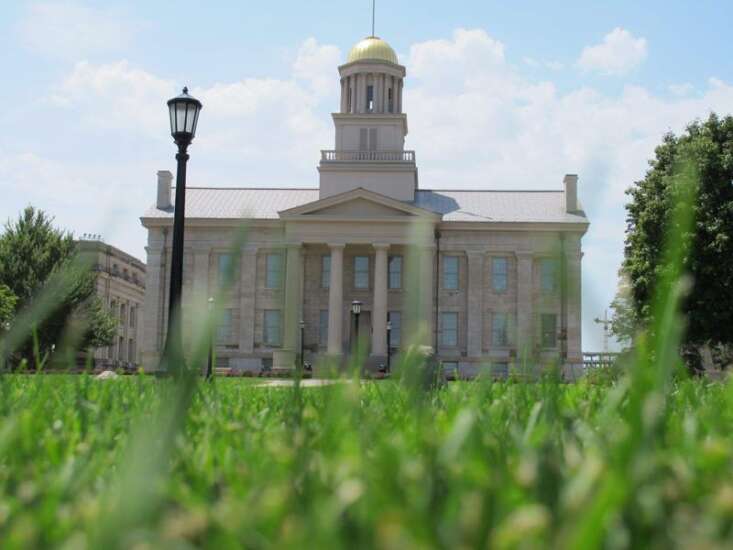 A University of Iowa football season ticket promotion offering free tuition to five grand-prize winners has gotten approval to proceed after athletic department officials suspended it last week due to legal concerns.
The Johnson County Attorney's Office and the State of Iowa's Office of the Attorney General reviewed the program that will award five UI students $8,000 toward tuition and gave the go-ahead Monday - with one caveat.
Instead of the winners being chosen from those students who buy a seven-game or six-game season ticket package, students who choose not to buy a season ticket also can be entered into the contest by notifying the UI Athletics Department of their interest in being eligible for the drawing.
The original offer was suspended Wednesday after the state's Department of Inspections and Appeals brought legal concerns about a purchase being required for the tuition giveaway. Officials were concerned the program qualified as a raffle, but didn't follow state raffle regulations.
Following a legal review, the amended promotion is back on the table. But, instead of a deadline of Aug. 1, students have until 5 p.m. Tuesday to buy season tickets or notify the UI Athletics Department via email of their interest in being entered in the drawing.
Emails can be sent to gohawks@hawkeyesports.com and should include in the subject line the word 'tuition," along with the student's name and telephone number in the body of the email. Students who don't want to buy a season ticket but want to be in the drawing also can deliver their name, email address and telephone number to the athletics ticket office by the deadline.
Any student who bought a season ticket package after the original tuition giveaway was announced but before it was suspended can have the purchase refunded by sending an email to hawkeyesports.com by Friday.
So far, the UI Athletics Department has received one request for a refund.
Rick Klatt, associate athletics director for external relations, said in a statement that his office is pleased the revised program has been approved.
Klatt told The Gazette last week that the UI Athletics Department was rolling out the promotion and other activities and giveaways in response to a student season ticket sales slump.
Sales numbers dropped from more than 10,000 in 2012 to around 7,300 in 2013 and are hovering a bit lower so far this year - in the 5,000 range, as of last week. The goal, Klatt said, is to get up to at least 7,300.
Klatt said the department might also offer single-game student tickets at a discounted rate.
'But the cheapest ticket is a season ticket," Klatt said.
Athletics officials decided to offer student incentives based on surveys conducted over the last nine months to learn what students want out of games and what would keep them in the stands. Many mentioned things like more Hawkeye victories, sunny days, and games against teams like Texas.
But others said they also want to win things and have pregame activities, and Klatt said his department listened.
'We want them to be in Kinnick (Stadium)," he said. 'We believe it's part of the experience of attending the University of Iowa. And students provide a lot of energy in the building, and fans and student athletes feed off that energy."
Klatt said wins and losses are a big driver of season ticket sales, and he said that bodes well for Iowa, which has a solid team with strong prospects for a successful season.
'There are some people thinking we could be a surprise champion of the western division," Klatt said. 'That could help us turn the momentum in our favor for next year."
Klatt said UI is dealing with an 'interesting" time of having to re-engage students.
'But we are going to work hard to give them reasons to be at Kinnick versus somewhere else," he said.