15-year-old suffers life-threatening injuries in self-inflicted shooting at Jefferson
The Gazette
Sep. 9, 2016 10:05 am, Updated: Sep. 9, 2016 3:37 pm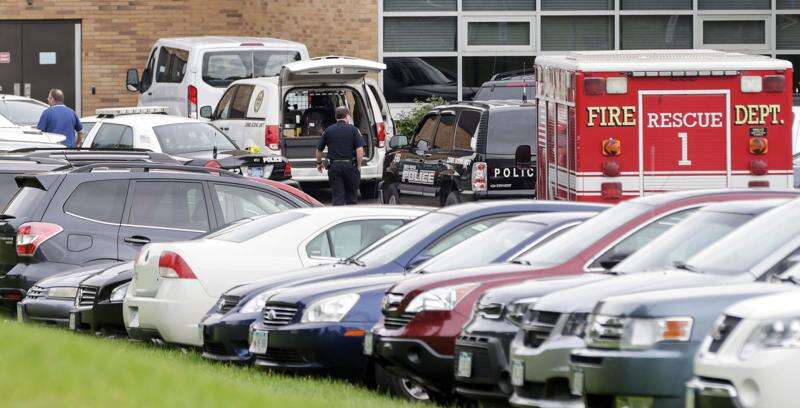 CEDAR RAPIDS - An apparent suicide attempt outside of Jefferson High Friday morning prompted the school to go on lockdown.
According to the Cedar Rapids Community School District and Cedar Rapids Police Department, officers responded to the school just before 8 a.m. for a shooting. A 15-year-old boy was found behind the Jefferson auditorium, suffering from a gunshot wound. He was taken to an area hospital with life-threatening injuries.
Police said no one other the victim appears to have been involved and the district said the boy's injuries appeared to be self-inflicted.
The school was placed on lockdown and numerous police and fire vehicles were on campus Friday morning.
Around 9:50 a.m., the district announced Jefferson was secure and that classes were continuing on an adjusted schedule. Counselors were dispatched to the school, as were police chaplains, according to Cedar Rapids public safety spokesman Greg Buelow.
'This is a very personal tragedy for a family," Buelow said. 'Unfortunately, it's going to be played out publicly."
The school district chose to keep students in class because the significant law enforcement presence quickly secured the Jefferson High campus, district spokeswoman Marcia Hughes said.
'We believed the safest place for students to be was in the building," Hughes said.
Students from both Jefferson and Linn-Mar high schools are planning to wear purple in support of suicide awareness to Friday night's football game between the two schools.
The National Suicide Prevention Lifeline is 1-800-273-8255.