Home / News / Nation and World
Marijuana shops are trying to look like Apple stores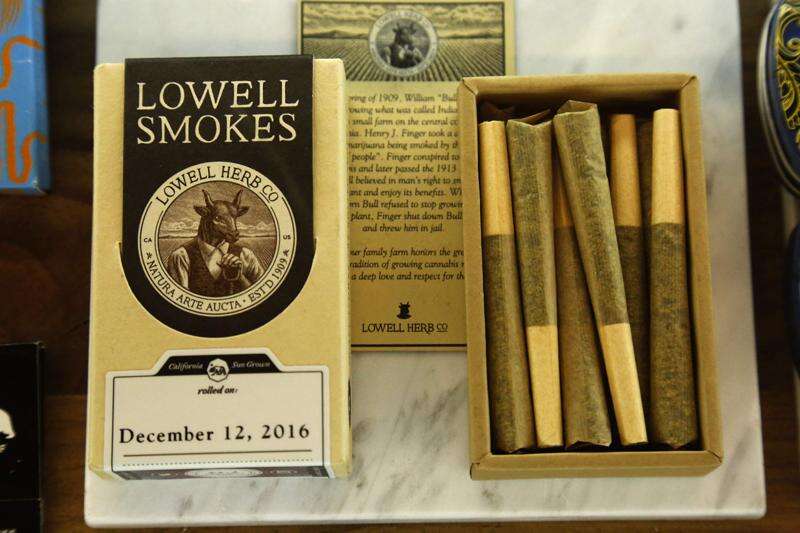 WEST HOLLYWOOD, Calif. - On a bustling stretch of Santa Monica Boulevard lined by vintage stores and eateries, the MedMen shop looks right at home.
Sunlight streams in through the store's floor-to-ceiling windows. Inside, salespeople in bright red T-shirts greet shoppers. Merchandise is carefully arranged on sleek wooden tables lined with iPads.
It's a retail scene reminiscent of an Apple store, but the high-tech gadgets on sale are vape pens. After years of bulletproof glass and burglar bars, marijuana shops are starting to get a makeover.
Cannabis entrepreneurs, borrowing from successful retailers such as Apple and Whole Foods, are opening dispensaries with natural light, spacious displays and open-floor plans. With weed now legal for recreational use in eight other states, such amenities could attract an anticipated glut of new customers who are less familiar with cannabis and may be put off by the industry's generally dingy shopping experience.
There is an 'upscale revolution in cannabis retailing," said Troy Dayton, chief executive of Arcview Group, a marijuana research and investment business. 'It now makes sense to invest in your property and make it awesome for the long haul."
As more states ease restrictions on marijuana for medical and recreational use, pot is losing its stigma - bringing new consumers into a legal market forecast to grow to $50 billion in 2026 from $6 billion last year, according to a report from Atlanta-based Cowen and Co.
The biggest source of potential growth is older customers who have disposable income but are more reluctant to patronize the types of shops that have traditionally sold marijuana, said Vivien Azer, a managing director at Cowen who analyzes the cannabis industry.
MedMen co-founder and CEO Adam Bierman has a nickname for what he considers the biggest untapped demographic - 'the chardonnay mom." These are well-to-do customers who don't currently use pot, but might be introduced to it by friends at a party or peek in while walking past an attractive boutique.
'They see this store and say, 'Oh, I'll try those breath mints," Bierman said. 'They start becoming someone who is substituting marijuana for alcohol or something else."