Home / Arts & Entertainment / Music
Scotty McCreery bringing new tunes to Cedar Rapids tour stop
Same truck driving different songs for 'American Idol' winner
Ed Condran
Jan. 27, 2022 6:00 am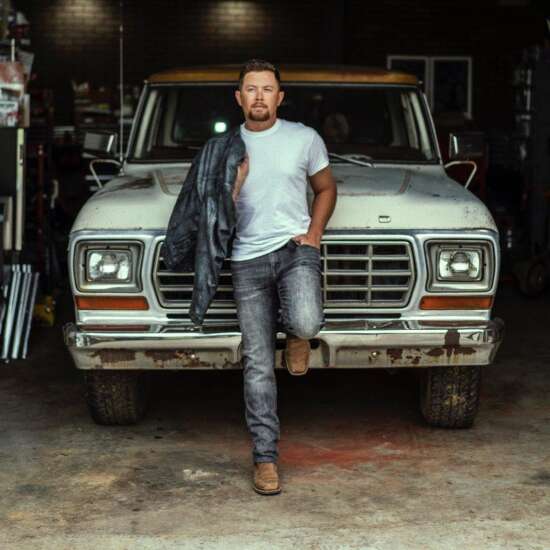 It's hard to believe Scotty McCreery has yet to reach his 30th birthday. The laid-back country singer has five albums to draw from when he performs Feb. 3, 2022, at the Paramount Theatre in downtown Cedar Rapids.
"I'm only 28 but thanks to being on 'American Idol,' I got a head start and I seem older than I am," McCreery said by phone from a North Carolina ski resort while on vacation.
The soulful singer, who is based in Raleigh, N.C., not only appeared on "American Idol," he won the reality show competition in 2011, at age 16.
"It was a surreal experience," McCreery said. "It helped me get to where I needed to be faster than any other way possible."
Shortly after winning the competition, McCreery signed to Mercury Nashville and scored a $250,000 advance to record his first album. Unlike many others who won "American Idol," McCreery became a star like Kelly Clarkson and Carrie Underwood.
What: Scotty McCreery
Where: Paramount Theatre, 123 Third Ave. SE, Cedar Rapids
When: 7 p.m. Feb. 3, 2022
Tickets: $39 to $99.50, creventslive.com
Artist's website: scottymccreery.com/
"I've been fortunate," he said. "I found an audience. I know some of the people who did well on 'American Idol' and then there were those who did not do so well."
It's true. Whatever happened to Sanjaya?
McCreery has hit the Top 20 of the country charts on multiple occasions with such classic cuts as "I Love You This Big" and "The Trouble With Girls." He has four albums that have hit the Top Ten of the Billboard charts. Not bad for a singer who has yet to reach midlife.
"I have nothing to complain about," he said. "I just work as hard as I can."
"Same Truck," McCreery's latest album, which dropped in September, is filled with ballads and country pop that's earnest and at times rousing.
"I'll mix in some of the new songs with songs from my earlier albums," McCreery said. "I have plenty of songs to play for those who come out to my show in Iowa."
McCreery has a bunch of new songs he's looking forward to recording.
"That material that's up next is mostly from 2020," he said. "I have plenty of songs, but I'm focusing a lot on the songs from 'Same Truck.' "
The tune "Same Truck" is about how different our beliefs are but we're all the same. "How Ya Doin' Up There" is about God looking down on the world.
"A lot of bases are covered on 'Same Truck,' " McCreery said. "I think the material is relatable. The world has changed so much since I was on 'American Idol.' Not too long ago a boy who was 8 years old asked me what a CD was."
McCreery looks back fondly at his days on "American Idol."
"It was the best time," he said. "I don't know where I would be without the show. It's more than about the exposure. I got to perform in front of such greats as Steven Tyler, Jennifer Lopez, Randy Jackson, Baby Face and Lady Gaga and pick their brains. It was just fantastic. Randy Jackson is an absolute genius. I auditioned for 'American Idol' on a whim and it was one of the best decisions I ever made."
McCreery is looking forward to the 20th season of "American Idol," which commences next month.
"I'll be watching the show when I can," he said. "I have to focus on this tour."