Home / Arts & Entertainment / Music
Bettye LaVette bringing soul sounds to Iowa City
Industry 'survivor' has music and energy to spare
Ed Condran
Feb. 23, 2022 6:00 am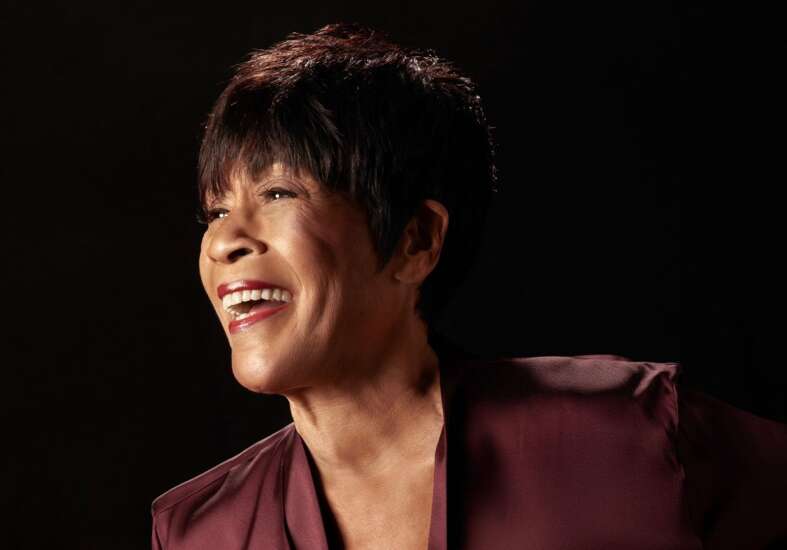 Bettye LaVette is in an unusual club, which also includes such gifted entertainers as Sandra Bernhard, Crispin Glover and the late, great Taylor Negron. Each of the aforementioned artists never received the acclaim they deserved.
The magnetic LaVette, 76, somehow failed to reach star status but has been a compelling vocal force since 1962 when her initial single, "My Man, He's a Loving Man," dropped.
LaVette, who will perform Friday night at the Englert Theatre in Iowa City, made some noise during the '60s, but it's difficult to pinpoint why she never became a sensation like her peers Aretha Franklin and Diana Ross.
What: Bettye LaVette, with Kevin "B.F." Burt opening
Where: Englert Theatre, 221 E. Washington St., Iowa City
When: 7:30 p.m. Friday, Feb. 25, 2022
Tickets: $20 to $35, englert.org/event/bettye-lavette-2
It's an even bigger mystery why LaVette, who grew up in Detroit, wasn't signed by Motown CEO Berry Gordy. The fiery and soulful entertainer bounced from label to label. Fortunately, her career was reborn courtesy of 2005's "I've Got My Own Hell to Raise."
The album was a critical smash and landed on a number of Top 10 lists. Music scribes shined a light on LaVette and fans supported the gritty and sensual singer.
"It was about time that people heard what I was doing," LaVette said while calling from New York. "Things were getting better."
Her career has been trending upward ever since. She kicked it up a notch with 2020's "Blackbirds," a compelling collection of songs recorded by female African American singers, with the exception of The Beatles' classic, "Blackbird." LaVette has the gumption to take on "Strange Fruit," the Billie Holiday standard, and knocks it out of the park.
Much like such recording artists as Paul McCartney, Bob Dylan and Neil Young, LaVette is making the most of her twilight years, whether she's in the studio or onstage. And unlike those she came up with in the musical Rust Belt of Detroit, such as Franklin and Mary Wells, LaVette still is standing.
"I'm a survivor," she said. "I still have a lot of energy, which is pretty great. It's nothing if you're young and you're bouncing around onstage, but at this age, it's an accomplishment to do what I do."
LaVette, who has been nominated for five Grammys, is an electric performer. The Who's Pete Townshend raved about her version of his band's classic "Love Reign O'er Me," during the Kennedy Center Honors in 2008. That performance led to her most memorable gig, performing at Barack Obama's inauguration with Jon Bon Jovi.
Lavette's unrelenting intensity, powerful set of pipes, and lust for life make her unlike any other performer.
"I've always been my own person," she said. "I've had my ups and downs but I'm still going strong."