Home / News / Government & Politics / Local Government
Senate 37: Molly Donahue narrowly defeats Austin Frerick to represent Cedar Rapids metro
Donahue, a second-term representative, defeats newcomer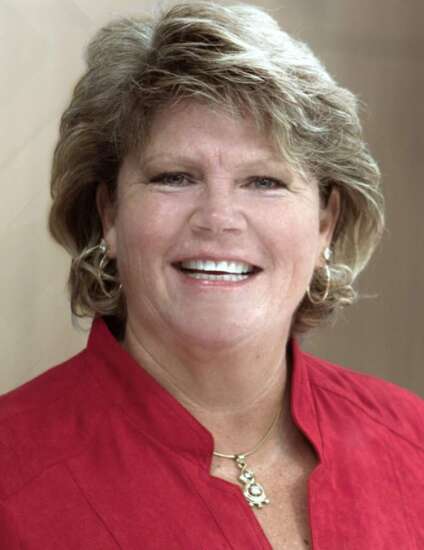 CEDAR RAPIDS — Two-term state Rep. Molly Donahue has staved off competition from a newcomer in the race for the Democratic nomination to represent Iowa Senate District 37.
Donahue narrowly defeated newcomer Austin Frerick to win the Democratic primary for the Senate district representing eastern Cedar Rapids and Marion. She won with 50.1 percent of 4,687 ballots cast — 2,350 votes, just 143 more than Frerick received, according to unofficial results.
No Republican filed for the seat, so the winner of Tuesday's primary likely will be the winner of the Nov. 8 general election.
In the campaign finance reporting periods spanning Jan. 1 through May 31, Frerick outraised Donahue. Donahue reported raising $14,401.60 and Frerick reported raising $95,259.20.
Donahue was born and raised in the Cedar Rapids area and is a Washington High School graduate. She still teaches in the district.
"There are a lot of concerns that are happening in our district right now because we've been in a crisis for the last few years with COVID and then we also had the derecho hit us," Donahue said at a May Voting Rights Coalition forum. " … I've been there to support the people in my community one-on-one, and I want to make sure I can continue to do that."
A 31-year veteran teacher, Donahue has said she believes Iowa's public schools have been underfunded and she wants to fund them again to improve the quality of public education in the state.
Donahue advocated to keep public funds in public schools and reduce class sizes, make preschool an increased option for all families, sufficiently pay teachers to recruit and retain more quality educators and expand STEM and technical education options to prepare students for immediate job openings upon graduation.
"If we want good businesses and good jobs here, we have to have great schools," Donahue said at the May forum.
She also supports a women's right to choose an abortion and emphasized the need for education and Planned Parenthood funding to reduce abortions.
Donahue has said she supports rolling back a bill, passed this session by the GOP-controlled Iowa Legislature, that stopped unemployment benefits to laid-off Iowans after 16 weeks instead of 26. She also wants to restore collective bargaining rights to public-sector unions, which was largely striped by a bill in the 2017 legislative session.
Comments: (319) 398-8494; marissa.payne@thegazette.com