Home / News / Government & Politics / Local Government
Nearly 2,000 residents will receive pandemic checks in Johnson County
319 residents did not get selected for payment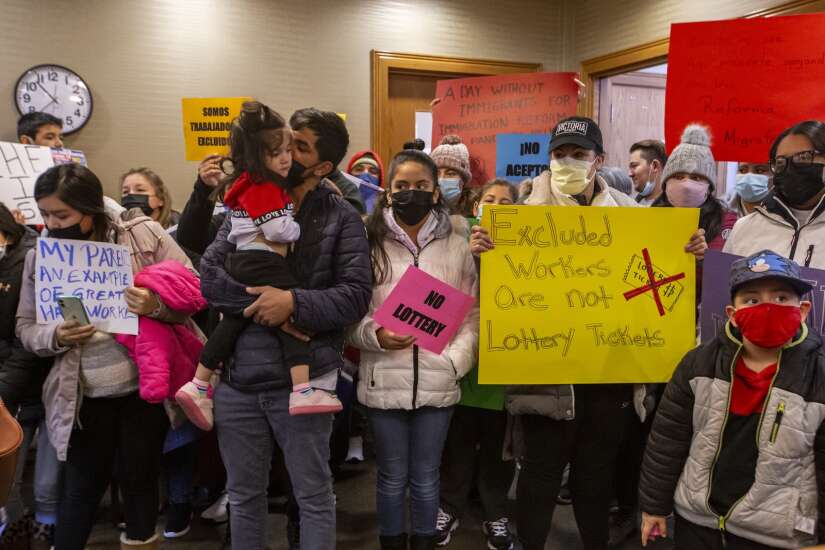 IOWA CITY — Nearly 2,000 Johnson County residents will be receiving a one-time $1,400 check through the county's direct assistance program — but 319 people who'd applied for the checks will not be getting them.
The checks are going to low-income residents negatively impacted by the COVID-19 pandemic, including residents excluded from the COVID-19 relief checks most Americans received early in the pandemic, such as immigrants and refugees.
The direct assistance program was funded by about $2.7 million in federal pandemic relief funds.
Low-income residents applied for the checks. The county approved 2,238 applications for consideration, with majority of them from Iowa City residents.
Using a random, lottery system the county selected 1,428 recipients for the $1,400 checks, roughly $2 million in federal pandemic funds.
The agreement Iowa City had with the county required the county to distribute its $2 million first, with Iowa City then directing payments to 964 Iowa City residents.
But after the county recipients were identified, only 472 applications remained from Iowa City residents. The city agreed to send those residents $1,400 checks, for a total of $660,800 — less than the $1.5 million it initially had earmarked for the program.
Coralville chipped in $27,000 to cover 19 of its city residents.
That left 319 applicants — people who lived in other cities or in unincorporated areas of the county — who will not get a check, said Donna Brooks, the county's grants coordinator.
Brooks said there was a conversation to see if Iowa City would be interested in covering more residents, but no agreement was reached.
"Ultimately, the Johnson County Board of Supervisors allocated $2 million, and the intent of that $2 million was to provide 1,428 relief payments to eligible residents. That's exactly what Johnson County did," Brooks said.
Rachel Kilburg, Iowa City's assistant city manager, said the city's agreement was to pay up to $1.5 million in relief funds, and the Iowa City Council has not yet indicated what it would like to do with the unspent funds.
"Our City Council goal was to make sure we funded as many Iowa City residents as we could," Kilburg said.
On Tuesday, Escucha Mi Voz, which represents immigrants and refugee applicants, again called for sending relief checks to all the applicants.
Comments: (319) 339-3155; izabela.zaluska@thegazette.com