Home / News / Government & Politics / Local Government
Linn supervisors award $150,000 in community attraction grants
Award of $10,000 to start-up theater causes split vote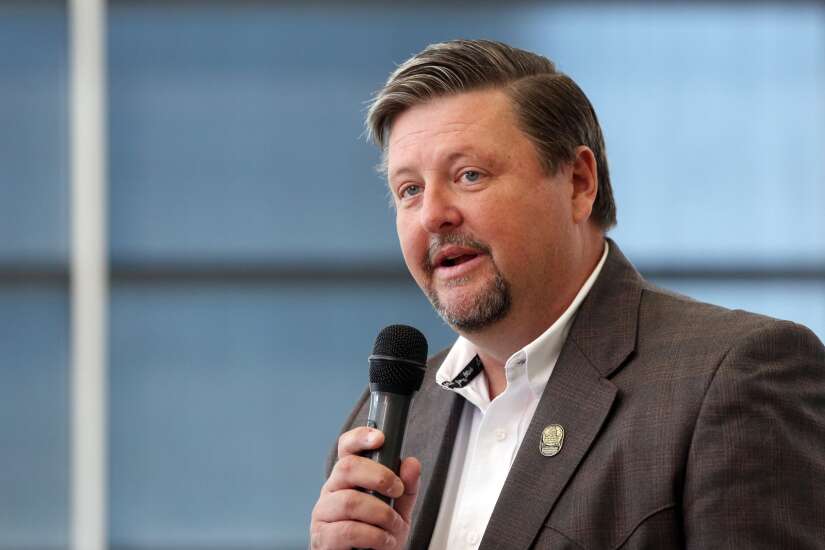 CEDAR RAPIDS — The Linn County Board of Supervisors has awarded five Legacy and Community Attraction Grants to local nonprofits.
The supervisors on Wednesday awarded $150,000 in grants, which are funded by general fund property tax dollars.
Winning the grants were the African American Museum of Iowa, $25,000; Linn County Fair Association, $40,000; The History Center, $50,000; and Trees Forever, $25,000.
That $140,000 total left $10,000 to either be divided among the four recipients or awarded to another applicant.
The supervisors voted 2-1 to award the $10,000 to Mirrorbox Theatre, with Supervisor Louie Zumbach voting no.
Zumbach said he voted no because he thought it was fair to stick to the original plan.
"First and foremost, just because we have it, we don't have to spend it," Zumbach said of the leftover money. "I think it's somewhat unfair to throw a fifth one in when it didn't make the original bar."
Zumbach said he wants to see future grant processes looked at more closely.
"We seem to have groups that keep coming to the watering trough," he said. "The same groups apply each time. I want to try to pick groups that haven't had money before."
The Mirrorbox Theatre, at 201 Third Ave. SW in Cedar Rapids, has not been awarded money from the county in the past, supervisors said.
Supervisor Stacey Walker said, "I don't think any nonprofit would turn down an additional $2,500. But I'm certain a $10,000 award to a startup community theater in an economically depressed neighborhood … could be a gamechanger."
Brent Oleson, a former county supervisor and now the county deputy director of policy and community relations, said he would like to work with the supervisors about Zumbach's concerns.
"You raise a valid point," Oleson told Zumbach. "I think a lot of groups just aren't aware so there will need to be a public awareness campaign. I plan on doing more outreach for more applications and better applications next time."
Supervisor Ben Rogers said he thought Zumbach's views on the issue made sense but noted current parameters limit recipients to five groups.
"It does meet the threshold," Rogers said of the theater's award. "I see your point, but on this … I think for a start up, it could be a gamechanger and free up other dollars later for other organizations with our other grants."
As now organized, the community attraction grants can be used only for events or entities that promote Linn County history or culture and draw in residents and visitors.
Comments: (319) 398-8255; gage.miskimen@thegazette.com