Home / News / Government & Politics / Local Government
Linn County Supervisors pick Rogers as chair, Zumbach as vice
2022 marks the first time Zumbach has held a chair role since being elected in 2020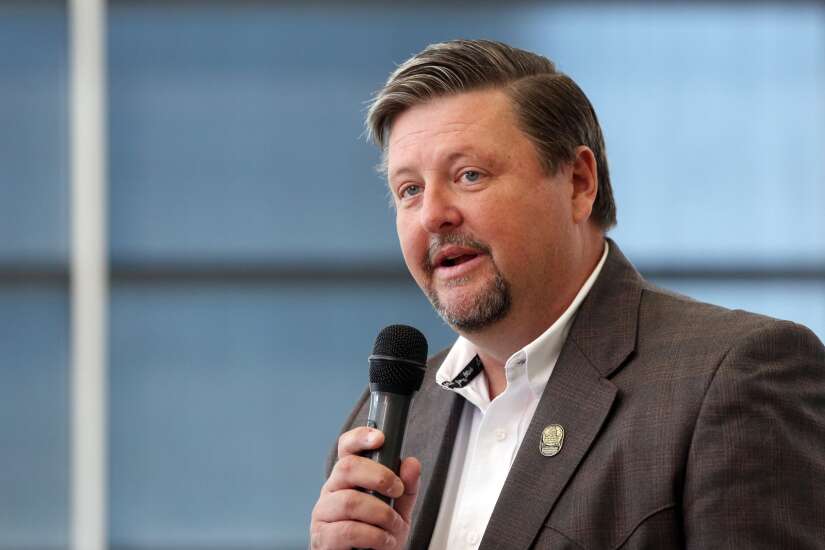 In its first meeting of 2022, the Linn County Board of Supervisors named its new chair and vice chair for the year.
During the Tuesday work session, the three supervisors voted unanimously to name Ben Rogers the chair and Louie Zumbach the vice chair.
Rogers, who has served as chair in the past, was first elected to the board in 2008.
Zumbach was elected to the board in 2020, and 2022 will mark the first year he has served in either chair position.
In 2021, Stacey Walker served as the chair with Rogers holding the vice chair spot.
"Thank you so much for your leadership," Rogers told Walker during the meeting as the board voted on the switching of the roles.
All three supervisors are returning members of the board as there were no county elections in 2021.
Walker, who announced last year he would not be seeking reelection, has his seat up for grabs this year. So far, only Breanna Oxley has announced a campaign to run for the seat currently held by Walker.
2022 Board of Supervisors
District 1
Supervisor: Stacey Walker
Area: Majority of Cedar Rapids
District 2
Supervisor: Ben Rogers, chair
Area: Northeast Cedar Rapids, Hiawatha, Robins and Monroe
District 3
Supervisor: Louie Zumbach, vice chair
Area: Marion, Ely, Lisbon, Mount Vernon, Springville, Bertram, Waubeek, Whittier, Prairieburg, Coggon, Central City, Alburnett, Center Point, Walker, Troy Mills, Fairfax, Walford and most of unincorporated rural areas in the county.
Comments: (319) 398-8255; gage.miskimen@thegazette.com