Home / News / Government & Politics / Local Government
Linn County gathers climate action plan input
Public officials, advocates deliver call to action alongside education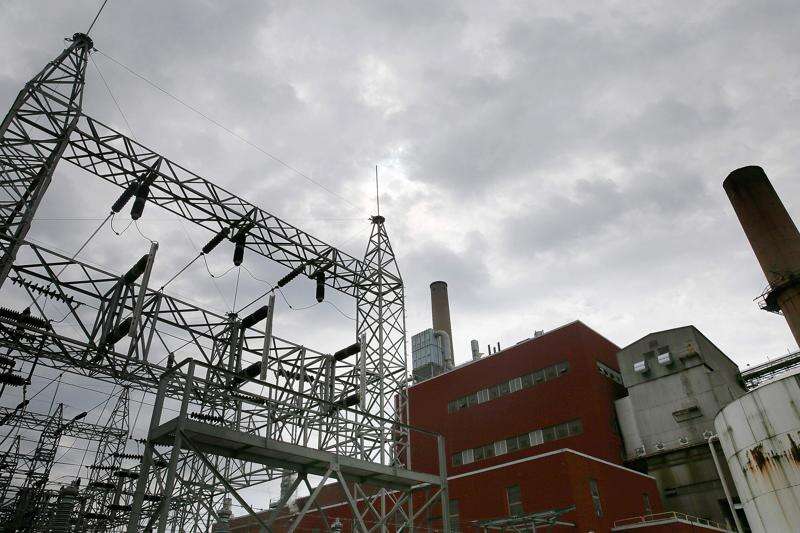 CEDAR RAPIDS — Though there are plenty of numbers to show, Linn County Office of Sustainability forums this month have focused on stories instead.
At the forefront of presentations on community-based climate change action Tuesday evening was not a seasoned keynote speaker or advocate with decades of experience, but a person with a passion.
"The numbers are just overwhelming," said Tamara Marcus, county sustainability program manager and co-author of the county's first greenhouse gas emissions report. "I think at some point, how much more do we need to know we're screwed? At some point, you really just need to start taking action."
As Linn County Sustainability gathers input to focus on the next steps toward combating, mitigating and preparing for the realities of climate change, stories like Ayla Boylen's cut through the noise to highlight the urgency of the task at hand.
"Every time I picked a major, picked a direction, it felt silly, because I read the latest (Intergovernmental Panel on Climate Change) report, and I felt like I was preparing for a future I didn't know I was going to have," said Boylen, a 22-year-old Mount Mercy University student and founder of Cedar Rapids Climate Strikers.
In the winter of 2019, she campaigned for weeks on the steps of Cedar Rapids City Hall with cardboard signs urging the city to treat climate change like the emergency she says it is. In 2019 and 2020, Linn County passed two climate resolutions for community-driven action planning.
Linn County Greenhouse Gas Inventory key findings
Linn County's Greenhouse Gas Inventory findings show that 34.2 percent of community-wide emissions in 2010 came from natural gas consumption; 27.4 percent from stationary fuel combustion; 20.5 percent from grid electricity; 8.2 percent from electricity generation; 8.6 percent from transportation; 0.6 percent from solid waste; and 0.6 percent from wastewater.
Over half those natural gas emissions — 51.8 percent — came from industrial use.
The report states that natural gas use in stationary fuel combustion, emissions associated with ADM's stationary fuel combustion, natural gas consumption in the county and grid electricity emission factors have the "greatest potential for emissions reduction."
As the county catches up to other localities further ahead in their sustainability and climate change efforts, Marcus said educating while empowering citizens, despite demoralizing environmental reports, will be key.
"I hope you all leave with a newfound understanding that what each of you do matters," Marcus said. "This is action that requires all of us."
Stories like Boylen's, presented at the last of five public sessions scheduled in August after Linn County Sustainability released its first county-level greenhouse gas emissions inventory, are part of the next steps as they work to educate the public, get input from stakeholders, and empower citizens to take action. Marcus said stories that cut through "information fatigue" may make the difference in empowering local action.
With what can seem like an insurmountable task, she says local change still is critical. Events have been structured to reach as many people and as diverse of a population as possible.
"There's a group of people who don't think this work should happen locally. That's a dangerous perspective to have because you give up your local power," she said. "No one knows our communities like we know them. We want to tailor that resiliency to the needs of our communities."
Marcus said it's helpful to think about disaster events that hit close to home — the floods of 2008 and 2016 and the derecho of 2020 — when thinking about the tangible impacts of climate change and the value of local action.
Eric Holthaus, sustainability coordinator for the city of Cedar Rapids, said that residents surveyed throughout the year were most concerned about heat while noting that the number of days over 90 degrees each year is expected to triple in the 21st century. Those surveyed also prioritized tree planting, home weatherization and renewable energy.
"Climate extremes are here. We need to build resilience," he said.
What's next?
The city will hold an open house to unveil its Community Climate Action Plan from 4 to 6 p.m. Sept. 21 outside the main entrance of the downtown Cedar Rapids Public Library. The plan includes 18 months of work prompted by the city's climate action resolution passed in February 2020.
Linn County Sustainability has met with the heads of most companies responsible for a large portion of combustion emissions and is working to coordinate company sustainability goals with local action, Marcus said.
This month, the office will start recruiting members for the Community Sustainability Council through applications.
"I want them to do the (greenhouse gas emissions) inventory every year, that's their only task," Marcus said. "The idea is these are people who don't often interface. It forces them to learn about one another."
That will be one key to bridging rural and urban interests, she said. The office also plans to complete a county operations greenhouse gas inventory, and focus on how to support industries with a sustainable transition to meet long-term climate goals.
"Plans are good. At some point, you have to take action," Marcus said. "We're thinking about how we balance planning with acting. We have to act now."
Comments: (319) 398-8340; elijah.decious@thegazette.com