Home / News / Government & Politics / Local Government
Iowa City's Truth and Reconciliation Commission back in business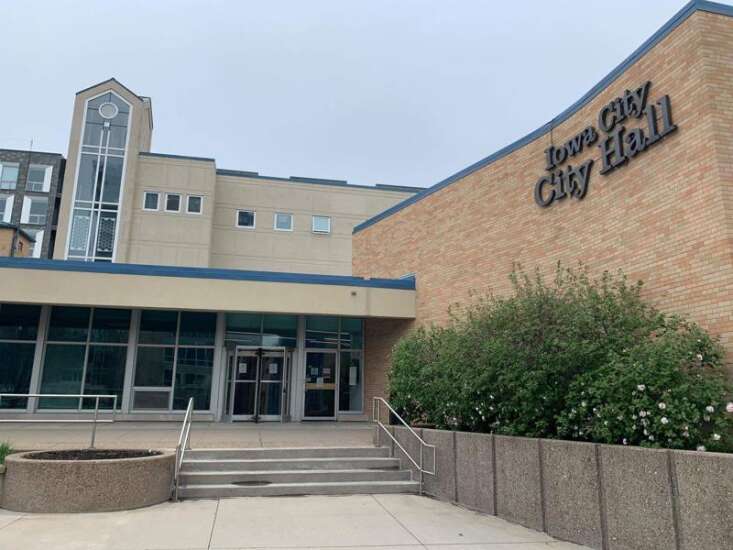 IOWA CITY — A monthlong suspension now behind it, Iowa City's Truth and Reconciliation Commission got back to work this week
"I felt pretty good about that meeting with council," Amel Ali, vice chairwoman of the commission, said after the Thursday meeting. "It seems to me like they kind of trust us to do what we need to do and trust us to ask them for guidance. Hopefully, that continues to be the case."
The commission was created by the council in response to the demands of the local Black Lives Matter movement. It is charged with hearing evidence of racial injustice in the city.
The commission got off to a tumultuous start in its first few months. That came to a head during a March 4 meeting when then-chairwoman Royceann Porter resigned from her leadership role and vice chairwoman T'Shailyn Harrington was voted out as chair after succeeding Porter.
Commissioner Mohamed Traore and Ali were selected as chair and vice chair, respectively.
In the week that followed, three commission members and the group's facilitator resigned.
In their resignation letters, the departed members said the group was set up without the necessary structure to be successful. The resignations prompted the city council to temporarily suspend the group in order to fill the vacancies. The decision came on the heels of nearly two hours of scathing public comment, nearly all of which opposed the suspension.
Since the suspension, one more member resigned and another will leave the commission later this month. The council has since filled the vacancies with new members.
During Thursday's joint meeting, the city council and City Attorney Eleanor Dilkes offered the group guidance on Iowa's open meetings law, the commission bylaws, budgeting and public comment.
Commission members — particularly Traore and Ali — expressed gratitude to the council and a willingness to collaborate with council members and other city groups in order to complete its work.
"I don't hold any ill will toward any of you," Traore said. "I know we're going to have disagreements over time. … If you'd ever like to sit in on a meeting to hear what's going on, please do so. Don't ever feel like you just need to stay away completely. It really is important you hear what everyone in the community has to say."
The commission followed the joint meeting with its first meeting since the suspension. The group plans to present bylaws and a budget to the city council in the coming weeks and is forming subcommittees.
"I remain very hopeful for the work we can do together," commissioner Kevo Rivera said.
An independent commission, the People's Truth & Reckoning Commission, also hosted its first meeting Thursday at the same time as council was meeting with the city commission.
Comments: (319) 339-3155; lee.hermiston@thegazette.com