Home / News / Government & Politics / Local Government
Iowa City to appoint Eric Goers as new city attorney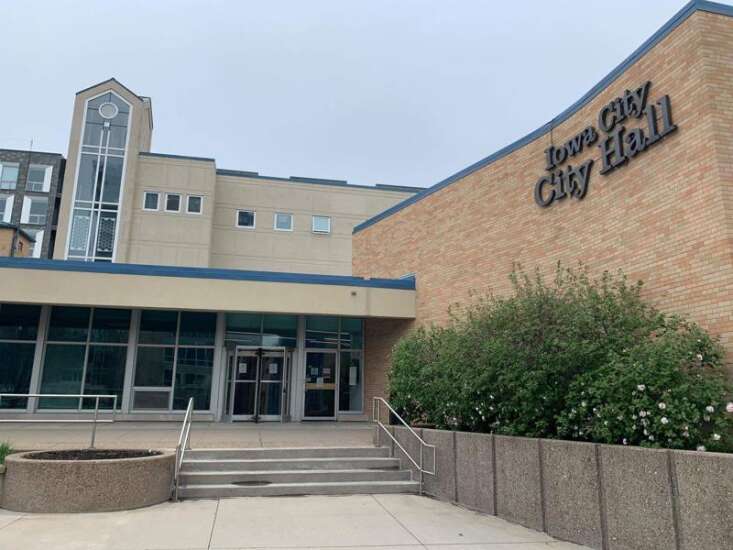 Goers has spent 15 years as city's assistant attorney, fills role long held by retiring City Attorney Eleanor Dilkes
IOWA CITY — After 15 years of providing legal advice and representing the City of Iowa City, Eric Goers is set to be appointed as the next city attorney.
"I'm super excited to get started," Goers said Friday. "I've spent 15 years in the office as an assistant city attorney and received great mentorship under (recently retired city attorney) Eleanor Dilkes. I'm looking forward to following in her footsteps as closely as I can."
Goers is a 1997 Iowa Law graduate and earned his bachelors in political science at Luther College.
The city council is scheduled to approve Goers' appointment Tuesday during the formal council meeting. Goers will succeed Dilkes, who retired last month after 25 years with the city.
As assistant city attorney, Goers has provided legal counsel to officials in multiple city offices and departments, including public works, human resources, finance and the library. He has represented the city in from of the Iowa Supreme Court, Iowa Court of Appeals, and multiple bench and jury trials at the state and federal level.
Before joining the city, Goers served as assistant county attorney in the Washington County Attorney's Office.
Goers said his goal is to provide proficient and timely legal advice to the city council.
"My other goal is to not break what Eleanor Dilkes built with this office," he said.
Goers said he brings a wealth of experience to the office.
"In addition to experience, I think I bring leadership and a team-oriented approach to solving problems," he said. "I hope that'll serve the city and this office well."
According to his employment contract, Goers will earn a base salary of $160,000.
Other council business
Other items on the city council's Tuesday agenda include the first consideration of rezoning 48.75 acres of land on North Scott Boulevard adjacent to Hickory Hill Park to make way for a housing development. The proposed rezoning failed to get approval from the Planning and Zoning Commission twice, but was approved 6-1 during the commission's May 6 meeting after changes were made to address concerns raised by the public.
The council is also scheduled to adopt the Iowa City Area Transit Study Plan and recommended transit system changes, which include consolidating 26 routes to 13, simplifying schedules and fares and offering more frequent service.
Comments: (319) 339-3155; lee.hermiston@thegazette.com