Home / News / Government & Politics / Local Government
Iowa City Council discusses funding pandemic relief checks for residents left out of program
City may fund payments to half of 319 remaining Johnson County residents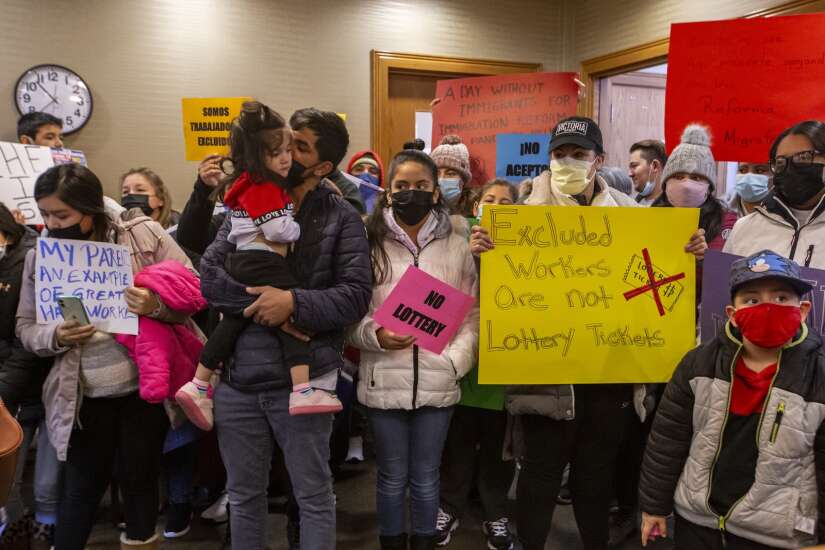 IOWA CITY — The 319 Johnson County residents who did not receive a $1,400 check from the county's direct assistance program are waiting to see if they might get one after all.
During a Tuesday work session, Iowa City Council members said they want the 319 residents to receive money but they don't think the city should bear the full cost.
Council members indicated they were in support of contributing funds to free up county dollars for half the residents, which would be about $224,000. City staff was directed to pursue negotiations with the county to explore options for funding the remaining residents.
"I would very much like to resolve this in a way that helps those who were excluded and that we help in the way that we began — with a collaboration," Mayor Pro Tem Megan Alter said.
Mayor Bruce Teague said the city and county lived up to the original agreement but that there is an opportunity to "go the extra mile" to ensure all residents receive payments.
"We have a lot to be proud of here," Teague said. " … We're the only one in the entire state that has done this program."
Escucha Mi Voz, the group that has advocated for payments to excluded workers, is pushing faster action for people who did not receive a check. Several members and supporters spoke at the council meeting asking for support and to fund all 319 people.
"You did promise $1.5 million, and it's important to do what you say," said Ninoska Campos, a leader of the group.
A total of 1,919 residents received a one-time $1,400 check from Johnson County's direct assistance program, which was funded by federal pandemic relief dollars.
The checks went to low-income residents negatively impacted by the COVID-19 pandemic, including residents excluded from the COVID-19 relief checks most people received early in the pandemic.
The direct assistance program had a budget of about $3.5 million — $2 million from Johnson County, $1.5 million from Iowa City, and $30,000 from Coralville — but only about $2.7 million was used.
According to the agreement, Johnson County was required to distribute its $2 million first, then the Iowa City funds would cover the remaining residents' payments.
Of the 1,428 applicants funded by Johnson County, more than half — 823 residents — were Iowa City residents, according to a city memo.
The city had the ability to fund 964 residents, but after county funding was distributed, only 472 Iowa City resident applications remained. The city funded those residents for a total of $660,800.
Applicants who have an Iowa City address but live in unincorporated Johnson County were not eligible for city funds.
Final costs for Iowa City, which include check processing and administration, are estimated to be between $700,000 and $750,000 — less than the $1.5 million it budgeted.
Comments: (319) 339-3155; izabela.zaluska@thegazette.com