Home / News / Government & Politics / Local Government
Iowa City again earns perfect score for LGBTQ equality
Dubuque, West Des Moines earn perfect scores, with Cedar Rapids scoring 97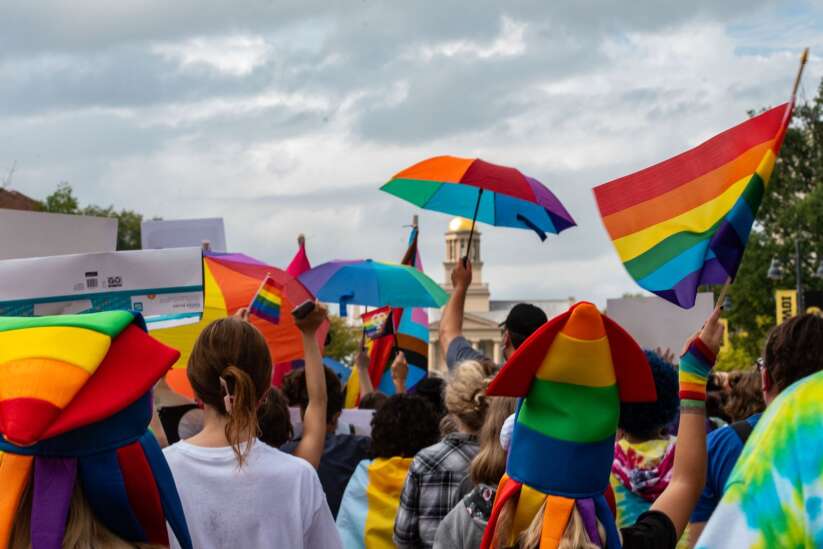 IOWA CITY — For the eighth year in a row, Iowa City received a perfect score from the Human Rights Campaign's annual LGBTQ+ equality assessment.
Results from the 10th annual Municipal Equality Index show Iowa City scored 112 out of 100 by receiving points for additional efforts. The index rates cities on non-discrimination laws, employment practices, municipal services, law enforcement and leadership on LGBTQ equality.
Scoring was released Thursday and showed how 506 cities across the country, including nine in Iowa, were ranked on 49 different criteria.
"Eight consecutive years of achieving a perfect score on the Municipal Equity Index is something we should all be proud of," Mayor Pro Tem Mazahir Salih said in a news release. "We must continue to work hard to ensure Iowa City is a welcoming place for the LGBTQ community and all people who live and work here."
Cedar Rapids scored 97 in the 2021 index, dropping five points from 2020's score of 102. The city lost five points in the municipal services category by not having an LGBTQ+ liaison in the city executive's office, according to the scorecard.
The average score for cities in Iowa was 93 out of 100, which is above the national average of 67, according to a news release from the Human Rights Campaign.
A record 110 cities earned a score of 100. In Iowa, Dubuque received a perfect score for the third year in a row. West Des Moines also received a perfect score.
Other cities included in the rankings were Davenport with 98 points, Des Moines with 96, Ames with 94 points, Sioux City with 79 and Waterloo with 71. The five cities each had an increased rating from 2020.
Courtney Reyes, the executive director of One Iowa, said in a statement the organization will work with leaders in the lower-scoring cities to "further improve the lives of their LGBTQ residents." Reyes praised the work of the highest-scoring cities.
"Adopting common sense policies like making single occupancy facilities all-gender and having an LGBTQ+ liaison in the city executive's office demonstrates to LGBTQ+ people in those communities that they are welcome," Reyes said.
The full report and scorecards for each city are available online at hrc.org/mei.
Comments: (319) 339-3155; izabela.zaluska@thegazette.com